Fred Wilson & Associates A CMA Company
3970 Hendricks Avenue Jacksonville, FL 32207
Associate
Member Since: 2016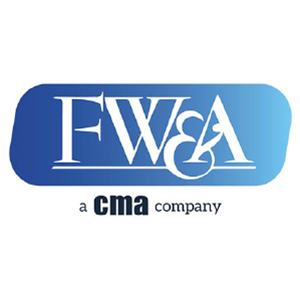 Organization Overview
Fred Wilson & Associates (FW&A), a CMA company, offers Transmission, Distribution, Substation and Protection & Controls engineering services to utility service providers, industrial clients, universities, and military facilities throughout the southeast.

Founded in 1986, Chen Moore and Associates (CMA) specializes in electrical engineering, civil engineering, water resources, water and sewer, landscape architecture, transportation, planning, environmental and construction engineering services. The firm has its headquarters in Fort Lauderdale, FL. CMA has regional offices in Miami, West Palm Beach, Jacksonville, and Orlando (Maitland). CMA has additional offices in Gainesville, Tampa and Sarasota.

Engineering for Power Substations
The firm engineers have a broad range of experience in power substation design from 5kV to 500kV and specialize in overcoming diverse substation design challenges. We provide comprehensive design solutions for Substation projects of varying complexity.

Engineering for Protective Relaying and Controls, Metering and Communications
In conjunction with substation design, we provide comprehensive engineering services for protective relaying and controls in new as well as in existing substations of varying complexity. The firm engineers have a broad range of experience implementing various protective relaying schemes associated with Transmission Lines, Distribution Lines, Power Transformers, Capacitor Banks and Substation Bus.

Power Distribution Engineering
FW&A provides engineering services for medium-voltage power distribution systems.

Transmission Design Services
FW&A provides electric utilities with power transmission line design for voltages from 46kV through 245kV. The firm specializes in providing solutions for urban/suburban projects with complex right-of-way constraints, clearance requirements, permitting issues and underbuilt distribution.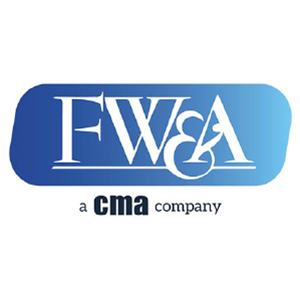 Thomas R. Gardner
Vice President, Electrical Department
Freeman Bass
Electrical Engineer
J. David Hopkins
Principal Engineer
Johanna Zona
Executive Assistant
John Franko
Lead Substation Engineer
Jose Acosta
Executive Vice President
Karen Rachles
Marketing Coordinator
Peter Moore
President, CEO
Philip Vandeventer
Electrical Engineer
Robert Best
Senior Engineer
Thy Duong
Electrical Engineer
William E. Wilson
Executive Vice President
Areas of Expertise
Engineering, GIS/IT/SmartGrid, Transmission & Distribution
Buyer's Guide Categories
Concrete Poles, Consulting, Engineering & Construction, Environmental Consulting, Fiber-Optic, GIS (Geographic Information Systems), Renewable Energy, SCADA (Supervisory Control and Data Acquisition), Solar, Substations, Transformers & Accessories, Transmission & Distribution, Wire