Bowman Consulting
Associate
Member Since: 2023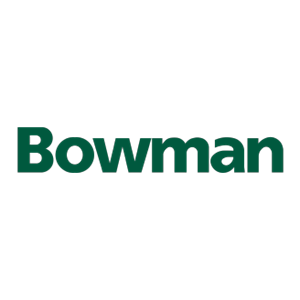 Organization Overview
Bowman's surveyors and geospatial experts measure your world with a full range of surveying and mapping services that enable us to collect data faster, safer, and more accurately than ever before. Our innovative approach to each project is customized from the beginning by administering the appropriate method whether employing conventional, time-proven methods or cutting-edge hi-definition scanning and remote sensing techniques. 3D Laser Scanning/LiDAR
With the increasing demand for more efficient ways to provide innovation and added value for clients, Bowman offers the most advanced experience and methodology to 3D laser scanning, allowing our team to deliver exceptionally detailed and precise data to our clients.

Unmanned Aircraft Systems
Bowman invests in the latest technology to ensure that our clients receive the highest quality service and exceptional value. Using Unmanned Aircraft Systems (UAS), Bowman's team leverages current technologies to streamline conventional data collection processes.

Subsurface Utility Engineering
SUE is an engineering process that involves managing certain risks associated with underground utility mapping to greatly reduce project costs by eliminating unexpected utility conflicts during construction and delays caused by redesign.

GIS Mapping
Bowman offers a variety of GIS services to exceed our clients' needs and surpass their expectations. Data collection, conversion and mapping transform real-world data into powerful information enabling us to help our clients make informed tactical decisions that add value to their organization.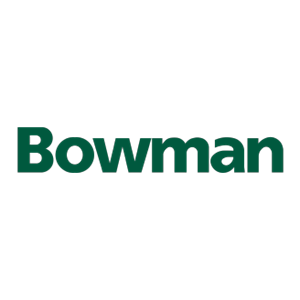 Melissa Seitzinger
Surveying & Mapping BD Manager
Katie Hudson
Director of Right of Way
Areas of Expertise
Engineering, GIS/IT/SmartGrid, Mutual Aid, Transmission & Distribution, Utility Operations
Buyer's Guide Categories
Damage Assessment, Engineering & Construction, Environmental Consulting, GIS (Geographic Information Systems), GPS Field Inventory, Renewable Energy, Solar, Storm Response, Substations, Transmission & Distribution