Director Business Development - JEA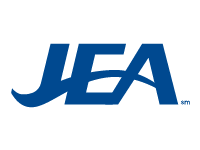 Provides leadership, oversight, execution, and support for JEA's business development initiatives, ensuring alignment to JEA's mission and values, executive priorities, and long-term planning assumptions. Leads exploration, evaluation, and execution of JEA's business development strategy, coordinating across the company to create and implement plans based on measures for success that support JEA's goals. Provides leadership to develop and deliver business strategies that are in alignment with JEA's strategic corporate focus areas of Earning Customer Loyalty, Delivering Business Excellence and Developing an Unbeatable Team. Lines of business are designed, implemented, and operated to result in an optimal customer experience, long-term viability, and for the benefit of JEA, its customers, and the communities it serves.
Provides leadership and direction for JEA's business development strategies including new and existing business opportunities.
Provides leadership and direction for collaboration among internal and external stakeholders in the exploration, identification, and evaluation of business opportunities and strategies.
Provides leadership and direction for contract negotiation, compliance, and management of business development opportunities with legal counsel and other JEA business groups.
Collaborates with legal counsel, compliance, and other groups as necessary to understand legal and regulatory considerations in the pursuit of new business opportunities.
Leads in the development of short and long-term resource planning for new lines of business for sustained success and positioning within JEA
Maintains a focus on emerging technologies, policies, governmental regulations, and trends around business development with necessary business unit coordination for JEA's long-term planning and response.
Working with other business groups, focuses on stakeholder and customer engagement to consider lines of business that meet JEA customer's needs.
Leads in the development of innovative business solutions considering changing industry and market dynamics for JEA's long-term planning and outlook.
Collaborates with other JEA business groups and consultants on grant-funding opportunities for business development.
Executes pilot projects in consideration of emerging technologies or trends.
Pursues partnerships with other agencies, utilities, and business groups for business development and emerging technologies.
Forecasts, develops, and administers department budget and reporting.
Oversees and develops business cases including cost benefit analysis and Requests for Proposal (RFP) to support related technologies, initiatives, and programs.
Oversees and ensures fiscally responsible staffing and vendor contracts to deliver and manage day to day operations and resources.
Represents JEA in related industry groups to ensure the continuing awareness of industry changes and best practices.
Develops, implements, and monitors short and long-term strategies, and annual business plans to achieve organizational mission, goals, and performance measures.
Develops and maintains department related policies and procedures.
Plans, organizes, trains, coaches, directs, and evaluates the performance of assigned staff, establishing performance requirements and personal development targets aligned with the JEA Scorecard and Strategic Initiatives, monitoring performance, and providing direction for performance improvement and development
To view complete description and to apply
visit here
.