Director, Economic Development - JEA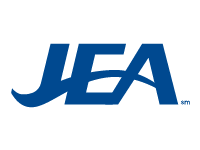 Working closely with the VP, develops, implements and oversees the proactive economic development strategies to maintain and support the existing business base and to attract and facilitate new business in Northeast Florida ensuring equitable and inclusive growth. The Director will be responsible for establishing relationships and working with our economic development partners, to include community groups, area boards and agencies, business and organizations and regional, state, and federal agencies.
Directs and coordinates the activities of JEA's Department of Economic Development with other internal departments, area boards and agencies, business and organizations, community groups, and regional, state and federal agencies.
Develops and maintains a list of real estate brokers, consultants and real estate development firms in support of ongoing marketing, communications and relationship building.
Manage the department's CRM database content, reporting and data integrity.
Work with the Chambers of Commerce in our service territory in the recruitment of retail, downtown and other commercial development projects.
Responsible for the coordination and delivery of JEA's responses to RFIs related to economic development projects.
Develops key strategic partnerships and lead generation strategies using demographic analyses and site analyses through a variety of software platforms.
Assist with management of economic development grants and programs.
Coordinates with internal departments and external organizations to ensure that JEA values are represented and met in economic development programs and projects.
Collaborates with the Communications department to develop and implement short- and long-term marketing and communication plans to retain existing business, to attract new business, and to present a positive image of JEA
Acts as the JEA liaison in matters of economic development with other JEA departments, boards and agencies, business organizations, community groups, and regional, state and federal agencies.
Creates and delivers business and board-level presentations to stakeholders, clients, JEA team members and prospects
Ensures confidentiality and integrity of JEA communications and responses in accordance with JEA policy and Florida Law.
Researches, identifies, and utilizes resources for economic development, including sources of funding and technical expertise.
Collects, researches, and analyzes business, economic, socioeconomic, and related data affecting strategic planning of economic development activities.
Participates in regional economic development planning and implementation efforts, in coordination with the VP of Economic Development.
Completes various reports, including any reports legally required by federal and state programs, and other financial and statistical reports as required.
Assists with the designing of programs and activities related to economic development project management and real estate site readiness initiatives. Develops project guidelines and the process by which the projects will be implemented consistent with all rules and regulations.
Works with the Finance department to develop the departmental budget and manage expenses and departmental funds.
Supervises staff, including prioritizing and assigning work, conducting performance evaluations, ensuring staff is trained, ensuring that employees follow policies and procedures, making hiring, termination, and disciplinary recommendations, and ensuring compliance with all local and federal regulations.
Performs other tasks as requested.
To view complete description and to apply
visit here
.