Director, Human Resources - OUC
Date posted
November 17, 2023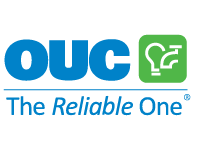 OUC – The Reliable One, an industry leader as Florida's second largest municipal utility, is seeking a Director of Human Resources to join our Employee Experience Team.
We are looking for a strategic and innovative human resource professional to enhance OUC's commitment to people strategy and culture through strategic leadership of internal programs aligned with company values and mission. In this role, you will plan, execute, and manage people initiatives, applying project management approaches and techniques to ensure consistent delivery of quality work. You will serve as a trusted advisor and thought partner to business unit leaders to evaluate, develop and implement solutions to achieve business objectives.
You will innovate and implement strategic objectives and, monitor for best-in-class results for the Human Resources team; champion a transformational workplace at the department and organizational levels.
The Director of Human Resources will provide inspirational and effective leadership to Human Resources Operations departments, which includes policy administration and compliance, employee relations, compensation, HRIS, benefits, and wellness.
Championing organizational change and guiding leaders through periods of transformation and cultural change; developing and maintaining a high-performance culture by coaching leadership teams to improve their effectiveness through organizational design and development.
OUC's mission is to provide exceptional value to our customers and community by delivering sustainable, reliable services and solutions. Click here to learn more about what we do
The Ideal Candidate will have:
Bachelor's degree in Business Administration or related field from an accredited college or university (required); Master's degree (preferred);
Minimum of ten (10) years of experience in Human Resources operations, strategy and policy design, organizational development, human resources change management, or related field, to include:
A minimum of five (5) years of experience working with senior executives in a client-facing consulting role, driving strategic outcomes in human resources, and
A minimum of five (5) years of progressive experience managing employees and leading high-performing teams
Proven experience in leading innovation, and implementing strategic objectives
Passione and experience in championing a transformational workplace at the department and organizational levels
Experience with Affirmative Action Plan design, implementation and compliance with OFCCP requirements associated with Federal Contractor work.
Human Resources certification (e.g., SHRM-CP, SHRM-SCP, PHR, SPHR, etc.) (preferred)
OUC offers a very competitive compensation and benefits package. Our Total Rewards package includes:
Competitive compensation
Hybrid work schedule, a blend of in-office and remote work
Low-cost medical, dental benefits and paid life insurance premiums with no probationary period. Retirement benefits include a cash balance account with employer matching along with a health reimbursement account
Paid vacation, holidays, and sick time at start date
Parental leave
Educational and Professional assistance programs; Paid Memberships in Professional Associations; Paid Conference and Training Opportunities
Free downtown parking
Free access to on-site fitness centers at all our work locations
Click here to view our Benefits Summary.
Salary Range: $155,760.00 to 195,690.00 yearly
Location: Orlando, FL 32836 – "The Greenest Building in Downtown"- Reliable Plaza
To view complete description and to apply
visit here
.