Electric Systems Engineer (General Engineering/Project Management) - JEA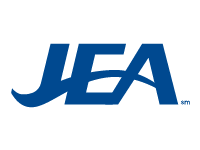 Applies broad knowledge of principles in a specific area. Independently evaluates, selects and adapts standard techniques, procedures and criteria. Acquires general knowledge of principles and practices of related fields, able to function on multi-discipline teams. Capable of planning and leading a major project or working on several projects of moderate scope. Responsibilities include planning and designing complete projects, systems, components or processes. Able to plan, design and conduct experiments, analysis and interpret results. Receives limited supervision on assignments, may receive guidance when necessary or when using modified techniques or unconventional approaches. Responsible to assign and direct work of others as assigned and coordinate work with other internal and external stakeholders as required. Prepares for the manager project scopes, schedules, budgets, assignments and communications regarding specific assignments and projects.
To view complete description and to apply
visit here
.