Electrical Engineer - City of Winter Park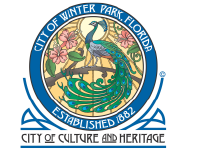 GENERAL PURPOSE:
The Electrical Engineer performs complex engineering work involving the planning, design, construction, and operation of an electric distribution utility. This work is performed under general supervision – incumbents receives little instruction on routine work and general instruction on new assignments; work is reviewed periodically through conferences, observation of work, written reports, and adherence to policies and procedures.
Examples of Duties
ESSENTIAL FUNCTIONS:
NOTE: The omission of an essential function does not preclude management from assigning duties not listed herein if such functions are a logical assignment to the position or to reasonably accommodate individuals with disabilities.
Support other Electric Department Management Team members to implement and maintain an accident free work culture.
Provide electric distribution system planning, design, operations, maintenance and construction support to the Operations Manager, field personnel and construction contractor(s). Provide technical advice with regard to National Electric Code and National Electric Safety Code.
Maintain the electric utility's reliability data and prepare various utility reports for the Florida Public Service Commission, Florida Municipal Power Agency, and the City's Utility Advisory Board regarding City construction projects and distribution system reliability.
Serve as the electric utility's reliability compliance officer to ensure that the electric utility remains compliant with applicable North American Electric Reliability Corporation (NERC) and Southeastern Electric Reliability Council (SERC) reliability standards. Complete required monthly self-reporting forms. Respond to compliance spot checks and stay abreast of electric utility security threats.
Serve as lead in all aspects of street lighting projects, including but not limited to, procurement, customer interaction, developing lighting districts, and developing design for those districts.
Plan and design the City's electric utility in accordance with applicable laws, rules, regulations and standards. Develop recommendations for system expansions and project budgets.
Prepare and secure permits for the construction of electric distribution facilities in highway and railroad rights-of-way. Prepare maps or AutoCAD drawings to accompany permit applications. Ensure projects completed are according to permit specifications through onsite construction meetings. Assist in securing easements for electric utility equipment placement.
Work with customers to resolve electrical power quality issues.
Prepare power system studies such as fault studies, load flow studies, coordination studies.
Prepare circuit maps and drawings.
Evaluate system reliability data and make recommendations for improvements.
Review and approve building permits for the department.
Prepare technical reports as required.
May serve as Project Manager for assigned projects.
May review the work of other Engineering staff.
Perform other work as assigned.
To view complete description and to apply
visit here
.