Engineer I - IV - Lakeland Electric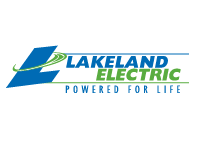 This is a highly responsible engineering position. An employee in this class is responsible for the performance of difficult and complex engineering design, operation, and construction tasks associated with the planning and design of a variety of projects and studies needed to support the electric power facilities. Duties will involve directing engineering and task forces engaged in major facility projects and assuming the role of Project Manager or Senior Engineer. Independent judgment and action in planning details of work and in making technical decisions is required. Work is under the general direction of a supervisor and is evaluated upon completion.
Operations and Planning Compliance Engineer – This position guides stakeholders and Subject Mater Experts in meeting compliance with the North American Electric Reliability Council's suite of Operations and Planning standards. The position also perform internal audits on these same standards.
This position is for an Engineer IV; however, it may be filled at the lower level of an Engineer I, II, or III.
To view complete description and to apply
visit here
.