GIS Administrator (GIS Analyst) - City of Lakeland
Date posted
November 17, 2023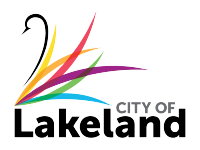 GENERAL DESCRIPTION OF CLASS
This is professional, technical and analytical work involving the research, analysis, design and deployment of moderately complex Geographic Information System (GIS) solutions in a progress multi-user GIS network. Work involves supporting all GIS-related data conversion activities, the creation, management, and analysis of spatial data with land-based GIS applications and data sets. The employee assists in the production of high-quality maps of various sizes and styles utilizing cartographic skills. Project management activities are essential in daily scheduling of multiple map and application development efforts. The employee will train users in the use of complex automated interactive graphics systems. Work is performed with considerable independence within technical guidelines and procedures. Work is reviewed by appraisal of accomplishments, effectiveness of project completion and conformance to established goals and policies.
ESSENTIAL FUNCTIONS AND ADDITIONAL FUNCTIONS
Perform business, system and process analysis and make recommendations to help ensure assigned projects and initiatives are successful.
Provide technical service in the development, operation and maintenance of automated geographic information systems and equipment.
Performs analysis of GIS data based on specified criteria and generates reports based on resulting data for use in projects, reports and decision-making processes.
Advises and trains system users on GIS methods and techniques. Also provides technical support in application of statistical and thematic mapping software.
Performs ESRI system administration. Configures and maintains ESRI servers for development and production environments. Must be able to troubleshoot problems with the system and resolve.
Writes SQL scripts to migrate external data into GIS Oracle database and query them. Administers geometric networks and network datasets.
Develops macros to generate reports from GIS databases.
Coordinates with others on projects involving GIS and manages assigned GIS projects.
Plan, develop and test programs, procedures and instructions to eliminate errors, performance issues and capacity issues for assigned systems.
Interacts with other City departments, local governments and private sector for effective system applications.
Prepare and maintain the necessary records, reports, and documentation for assigned systems.
Support industry standard approaches to IT development, deployment and risk mitigation.
Support continued process improvement through the use of standardized industry models and competencies.
May coordinate the work of lower-level staff in order to complete projects in a timely manner.
Will use Multi-Factor Authentication since the position will have Elevated Access or Administrator Privileges.
Must be able to attend meetings at locations other than primary work location.
May be required to work alternate hours, as necessary for the efficient operation of the department.
Position is designated as Mission Critical by Department Director.
ADDITIONAL FUNCTIONS:
May participate in the preparation of the annual budget by preparing purchase, maintenance and other cost information as directed.
Performs other assigned work as directed.
QUALIFICATIONS (EDUCATION, TRAINING AND EXPERIENCE) AND SPECIAL REQUIREMENTS
Graduation from an accredited four (4) year college or university with a degree in Computer Science, GIS, Geography, Planning, Engineering or a closely related field.
Three (3) years of responsible experience in spatial analysis and system administration using ESRI software products.
An equivalent combination of education, training and experience which provide the knowledge, skills and abilities and other competencies necessary for success in the target position may be considered.
SPECIAL REQUIREMENTS:
Must possess a valid driver's license.
Must maintain a valid telephone number.
Must maintain a valid cellular smart device.
KNOWLEDGE, SKILLS, ABILITIES AND WORKING ENVIRONMENT/PHYSICAL REQUIREMENTS
Proficient in specialized GIS software including Environmental Systems Research Institute (ESRI) products.
Extensive knowledge of the theories, principles and practices used to analyze, design, implement, maintain and modify automated geographic information systems, databases, software and equipment.
Extensive knowledge of computer software and hardware, management information systems and systems development life cycle and process improvement.
Knowledge, understanding and utilization of the standard ESRI methodology of Geodatabase design.
Knowledge of GIS application development, using desktop and web based ESRI tools.
Knowledge and understanding of how to resolve versions conflicts, resolve spatial (topology) and attributes errors that arise during versioning and exporting of updated (edited) data in ArcSDE.
Ability to learn the operation of the City, its departments and their functions.
Ability to apply new technology and developments to meet the City's needs.
Ability to learn and apply the principles, practices and techniques of project management.
Knowledge of industry standards for GIS and IT development and deployment.
Ability to communicate effectively, both verbally and in writing.
Ability to interact and maintain effective relationships to accomplish the required tasks.
Ability to be a self-starter with a strong willingness to learn in a challenging work environment.
Ability to stay abreast of new technology and apply it to meet the City's future needs.
Effective skills in business, system and process analysis.
WORKING ENVIRONMENT/PHYSICAL REQUIREMENTS:
Requires sedentary work that involves walking or standing some of the time, exerting up to ten (10) pounds of force on a recurring basis, up to forty (40) pounds occasionally, routine keyboard operations and operation of City general purpose vehicles (automobile or pickup truck); some job duties may be performed in an office environment while other duties may require field work at various outdoor job sites.
The job risks exposure to no significant environmental hazards, and occasional exposure to extreme noise levels, dusts, pollen, bright/dim lights, extreme cold/heat, wet/humid conditions, fumes and noxious odors.
The job requires normal visual acuity, field of vision, hearing, speaking, color perception, sense of smell, depth perception and texture perception.
All City of Lakeland positions are subject to testing (e.g. written, oral, performance, computerized, interview and/or any combination). Candidates selected for testing will be notified via email or telephone. Please check your email and telephone messages regularly, including "junk" folders. Test times and locations to be announced.
To view complete description and to apply
visit here
.