Journeyman Lineman - City of Homestead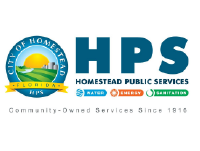 Skilled technical work involved in the construction, maintenance, and repair of power, lighting, and signal systems. Works with overhead and/or underground electrical systems; work activities include such duties as: installation of wires and parts, connecting transformer banks, and the on-the-job instruction of Apprentices.
Work requires natural judgment and is performed either independently or with a crew in accordance with accepted practices and procedures. Work performance is evaluated by observation of results obtained and by occasional review by the supervisor.
To view complete description and to apply
visit here
.