WP 18 Golf Course Superintendent - City of Winter Park
Date posted
November 10, 2023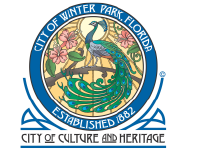 Description
The Parks Superintendent performs responsible work supervising the operations of and coordination, planning, and execution of maintenance functions and related work for a specific division as required for the City's Parks and Recreation Department. This position includes planning, organizing, and directing of comprehensive maintenance programs, the training of subordinates, and equipment repair. This work is performed under general supervision – the incumbent normally receives little instruction on routine work and general instruction on new projects and assignments; work is reviewed periodically with primary feedback given with final results. Work is reviewed through observation, conferences, and results achieved.
ESSENTIAL FUNCTIONS:
NOTE: The omission of an essential function does not preclude management from assigning duties not listed herein if such functions are a logical assignment to the position or to reasonably accommodate individuals with disabilities.
Plan, schedule, and direct work crews in maintaining city properties, facilities, playgrounds, parks, and rights of ways.
Prepare cost estimates of labor, tools, and materials needed for projects. Provide recommendations on procurement of supplies and materials.
Supervise and train parks maintenance, irrigation, events, and/or landscaping crews. Prepare and deliver annual employee performance appraisals.
Maintain accurate records on equipment, supplies, daily work logs, contractors, and projects.
Assist Parks and Recreation Management in preparing division budget and maintaining costs within budget.
Provide safety training and ensure safety rules and regulations are strictly observed and enforced.
Perform other work as assigned.
To view complete description and to apply
visit here
.