Gunster Law Firm
215 South Monroe Street, Ste 601 Tallahassee, FL 32301
Associate
Member Since: 2016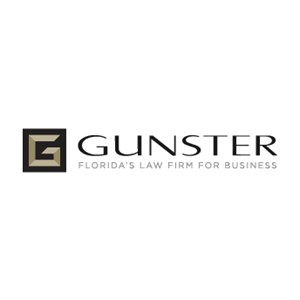 Company Overview
Statewide. State wise.

In 1925, Florida was entirely different. There were no major league sports teams and no scenic U.S. Highway 1. There was, however, a law firm in West Palm Beach that believed in something exceptional. As Florida's law firm for business, Gunster set out to provide sound legal advice and then some: to work with clients as partners. To devise better strategies and minimize risk. To help companies build value.

Over 90 years later, Gunster's nearly 400 committed attorneys and staff serve our clients by being statewide and state wise. Times may have changed, but our purpose remains right on track.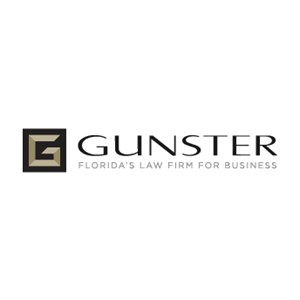 Ron Brise
Government Affairs Practice Group Leader
Nicki Garcia
Office Manager
William Dillon
Office Managing Shareholder