Mesa Associates, Inc.
480 Production Avenue Madison, AL 35758
Associate
Member Since: 2019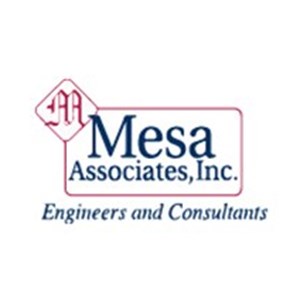 Organization Overview
Mesa is a woman/minority-owned full service multi-discipline engineering, procurement, and construction management firm specializing in providing engineering services for the electric utility industry. Mesa offers one of the most experienced and capable teams available for conducting engineering studies, analyzing systems, preparing designs, specifications, schedules, and cost estimates for a wide range of projects.

Our core disciplines include: Civil, Structural, Architectural, Mechanical, Process, Electrical, Instrumentation & Controls, and Systems Integration Engineering. Since our founding in 1988, providing attention to detail and designs consistent with the customer's methods have proven key to our continued growth. Eighty-five percent of our sales are in the electric utility industry with 97% of the revenue generated from repeat customers.

Our Municipal Team is led by four senior engineers with 120+ years of municipal experience allowing our team to be able to control budget, scope, and schedule to bring you a custom tailored project that supports your community!. If you are considering a new municipal project(s) in your borough, city, town or village, we have a successful track record with new ideas so give us a chance to show you how we can custom tailor a solution that will help your electric system reliability, support economic development initiatives, retain important customers and lower your overall system power supply costs. We are different from our competition because we address multiple needs within your electrical system bringing maximum savings used by your community and under your control. We are not afraid of competition and have recently been awarded competitive projects in The Cities of Key West, FL, Knoxville, TN, Berlin, PA, and Cuyahoga Falls, Shelby and Upper Sandusky, OH. We believe your success is our success and we are here to "Serve First".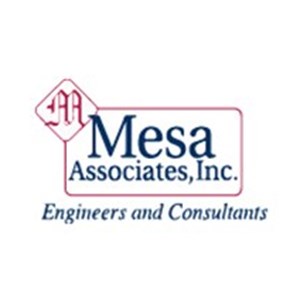 Jennifer Moore
Marketing/Business Development Manager
Allison Poland
Technical Writer
Gary Guyette
Vice President
Myra Gardiner
Sr. Director, Project Consulting
Terry L. Blalock
Business Development Manager
Tim Cutshaw
Executive Vice President
Tim McNay
Program Manager
Areas of Expertise
Buyer's Guide Categories
Consulting, Control Systems, Energy Management, Engineering & Construction, Generation, SCADA (Supervisory Control and Data Acquisition), Substations, Telecommunications, Transmission & Distribution