TRC Companies, Inc.
21 Griffin Road North Windsor, CT 06095
Associate
Member Since: 2020
Organization Overview
Groundbreaker. Game changer. Innovator. TRC is a global firm providing environmentally focused and digitally powered solutions. For more than 50 years, we have set the bar in consulting, construction, engineering and management services. TRC's nearly 6,000 professionals serve public and private clients, guiding complex projects from conception to completion.

TRC designs and implements power delivery and advanced energy projects that integrate emerging technologies and achieve safety, regulatory and resiliency goals. From advisory services to programmatic approaches, TRC bridges the gap between current capabilities and future needs, helping clients adapt to change and deliver reliable service to their customers.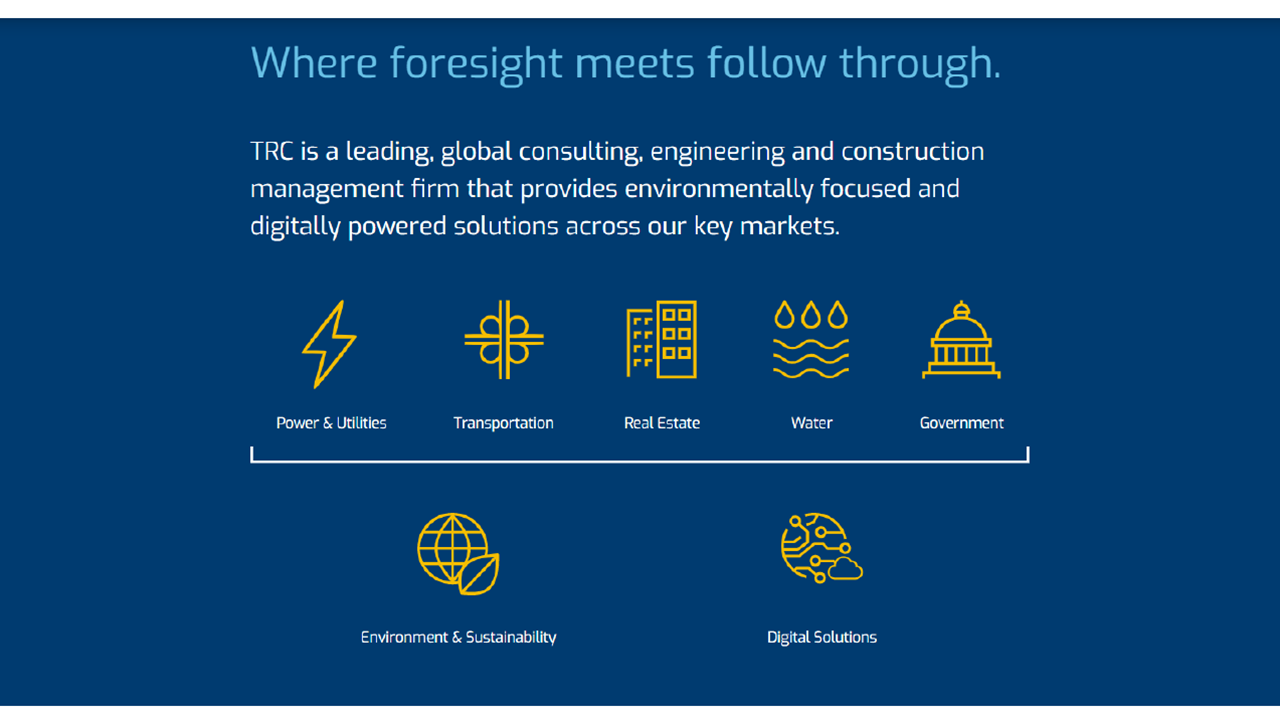 Mike Klooster
Chief Growth Officer, Power Sector
Brad Benson
SVP - Distribution Engineering
Chris Duncan
Distribution Operations Director
Jared Bigos
Distribution Operations Manager
Scott Drapak
Distribution Operations Supervisor
Buyer's Guide Categories
Consulting, Engineering & Construction, Environmental Consulting, GPS Field Inventory, Quality Compliance, SCADA (Supervisory Control and Data Acquisition), Solar, Storm Response