2019 Energy Auditors Roundtable
---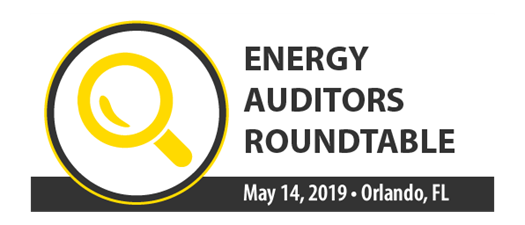 About the Roundtable
The Energy Auditors Roundtables provides a forum for participants to discuss work procedures, policies and practices; industry changes; equipment and materials; site specific issues and other topics of interest.
Please come prepared to share new developments and programs at your utility. The roundtable discussion will allow everyone to discuss issues that are impacting their utility.
Roundtable Agenda
Welcome: Linda Ferrone, Chief Customer Officer
Self-introductions
OUC Presentation: Solar PV Systems
Committee Roundtable Discussion
More detailed agenda under development
Registration Information
Fee: No charge (morning snacks and lunch provided)
Registration deadline: 5:00pm - Tuesday, May 7, 2019
Who Should Attend?
Energy Auditors
Account Managers
Conservation Specialists
Energy Analysts
Electric Technicians
Any utility staff member who has an interest in energy audit related topics