2020 Energy Connections Virtual Conference - Safety & Training Session
---
Wednesday, November 4, 2020
10:00 AM - 12:30 PM (EST)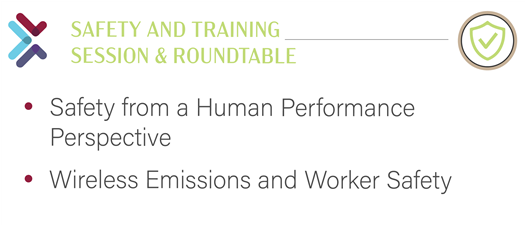 ---
Safety from a Human Performance Perspective

In this presentation we will explore the five principles of human performance, discuss some of the more common error precursors and the human performance tools that can help workers recognize and prevent them, and develop a basis for helping workers create a culture of continuous safety improvement.
About the speaker
Alan Sowell is a Vice President of Project Management and is experienced in all phases of project development, engineering and management for transmission, substation and distribution projects through 765 kV. He is actively engaged with clients in the southeast and currently managing projects for Orlando Utilities Commission and Southern Company while managing a staff of 18 project managers across the southeast. Mr. Sowell has extensive distribution design, operations and energy services experience that he gained by working at two large investor-owned utilities. His operational experience includes leading storm response teams, managing operations centers, and managing first responder teams. Prior to joining POWER, he served in various leadership positions with TRC Engineers, Burns & McDonnell, Progress Energy and Georgia Power Company. He received his MBA in Finance from Kennesaw State University, and a B.S. in Electrical Engineering from Georgia Institute of Technology.
---
Wireless Emissions & Worker Safety

The presentation will provide an overview of the wireless industry and the wireless technologies that are currently being installed on utility poles and streetlights.
Additionally, the presentation will discuss safety issues surrounding wireless emissions and will provide possible ways to minimize exposure for utility workers to the emissions.
About the speaker
Marshall Pearsall is a wireless infrastructure consultant with KCI Technologies. With a communications career spanning over 30 years, Marshall is a recognized wireless professional with extensive real estate, zoning, regulatory, construction and legislative experience. Since joining KCI in 2017, Marshall has striven to be a bridge between private wireless entities and the public sector to facilitate meaningful collaborative efforts for the placement of wireless devices in public rights-of-ways.