2020 Energy Connections Virtual Conference - IT & Cybersecurity Session
---
Friday, November 6, 2020
10:00 AM - 12:30 PM (EST)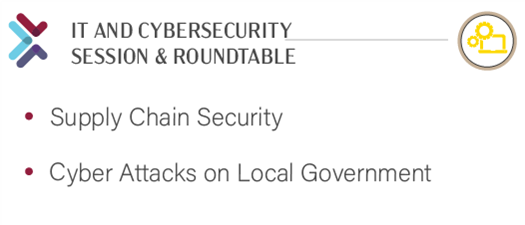 ---
Supply Chain Security
The global COVID-19 pandemic has exposed weaknesses in supply chains that go beyond the
typical supply issues. Economics and policy also play an important role in and can impact the supply chain. How, then, can you secure your supply chain beyond common fail points? Get expert advice on structuring a procurement process that reduces vulnerabilities and manages supply chain risk from legal, information technology and security perspectives.
About the speaker
Shari Gribbin is a Managing Partner for CNK Solutions with 20 years of
experience as energy industry counsel. A graduate of UCF and Temple University, she specializes in cyber security regulation, governance, policy, and compliance, as well as utility operations and reliability, and energy regulation and regulatory strategy. Her extensive experience includes audit, investigation, operational risk and the development and implementation of large-scale complex compliance programs and controls.
---
Cyber Attacks on Local Government

With new developments in online technology advancing at a rapid pace, cybercrime is on the rise.
Add to that the number of people working from home because of the pandemic, and opportunities for nefarious cyber activities increase.
Across the country, local governments, including many in Florida, have become the target cyberattacks. How have local governments been impacted by these crimes, and how can we learn from their experiences?
About the speaker
Michael van Zwieten joined the Florida League of Cities in 1996 as a Network Administrator. Promoted to Associate Director of Technology Services in 2000, he has helped grow the Florida League, along with its 230+ employees, into one of the nation's largest and most successful State Leagues that it is today.
Michael took over as Director in 2015 while also serving as Executive Director
for the Florida Local Government Information Systems Association (FLGISA), providing assistance and education for our Florida local government technology leaders to collaborate, innovate and communicate for the benefit of the communities they serve. Michael brings over 25 years of experience in the field of information technology, and has extensive experience in infrastructure, telecommunications, security and enterprise computing.
Michael holds a Master's degree in Information Systems Management from the University of Phoenix and a Bachelor of Science degree in Aviation Management/Flight Technology from Florida Tech. He is recognized as a Certified Government Chief Information Officer (CGCIO), a Microsoft Certified Systems Engineer (MCSE) and an Instrument rated Commercial Pilot.