2021 FMEA Annual Conference
---
Tuesday, July 20, 2021
to Thursday, July 22, 2021
Who? Agenda Hotel Sponsorships Prices
The 2021 FMEA Annual Conference is being held as an in-person event at the Naples Grande Beach Resort. The FMEA Annual Conference brings together the top elected officials and decision makers of Florida's electric utilities for a three-day event filled with informative speakers, networking opportunities and a topical agenda addressing today's industry issues. The conference begins with an optional pre-conference seminar Tuesday afternoon covering the basics of the state and federal legislative process and culminates with the Annual Banquet on Thursday night, celebrating the Florida public power community.
The Conference is a summer highlight and premier gathering of leaders in the industry and is extremely successful due to the support of the Florida public power community. Join us July 20-22 at the 2021 FMEA Annual Conference!
---
FMEA Continuing Education Program
There are 7.25 CEU's (Professional Development Hours) available for attending this FMEA event.
Who attends this event?

CEOs, General Managers and Directors

Utility Leadership and Future Leaders

Mayors

City Council Members and Commissioners

Governing Board Members

City Managers

Municipal Leadership

Legal and Regulatory Counsel

Policymakers
| | | | |
| --- | --- | --- | --- |
| Attendee Registration | | | |
| FMEA Municipal Member | $585 | $610 | $635 |
| FMEA Associate or Affiliate Member | $675 | $700 | $725 |
| Non-Member | $950 | $975 | $1,000 |
| | | | |
| --- | --- | --- | --- |
| Spouse/Guest Registration | | | |
| FMEA Municipal Member | $185 | $210 | $235 |
| FMEA Associate or Affiliate Member | $200 | $225 | $250 |
| Non-Member | $225 | $250 | $275 |
Additional Registrations
Additional Banquet ticket (Adult)

$90

$90

$90

Additional Banquet ticket (Child ages 8-16)

$35

$35

$35
FMEA Policymaker Scholarship Program
Recipients of the FMEA Policymaker Scholarship are awarded complimentary conference registration. Spouse/Guest registration not included. Recipients must meet the following criteria:
One scholarship awarded annually per FMEA utility member
Recipient must be a first-time conference attendee
Recipient must be accompanied by a senior-level city or utility official who is fully registered for the Conference
For more information regarding the FMEA Policymaker Scholarship, please contact Director of Public Affairs and Strategic Communications, Nicole Albers.
2021 Conference Agenda


Tuesday, July 20

1:00 – 5:00 pm
Registration Desk Open
3:00 – 4:30 pm

Pre-Conference Seminar (Free of charge, registration required)

State and Federal Legislative Process, Amy Zubaly, FMEA Executive Director, Tallahassee, and Michael Nolan, President, MJN Consulting, Washington, D.C.

5:30 – 6:30 pm
Welcome Reception

Wednesday, July 21

7:30 am – 5:00 pm
Registration Desk Open
7:30 am
FMPA Board of Directors Continental breakfast
8:00 am
FMPA Board of Directors Meeting
8:30 am
FMPA Executive Committee Meeting (or immediately following BOD)
10:30 am
FMEA Board of Directors Meeting and lunch (for FMEA Board members)
1:00 – 1:30 pm
Ice Cream Social
1:30 – 4:45 pm
Opening General Session
1:30 – 2:00 pm

Welcome and Special Remarks
Allen Putnam, FMEA President and Director, Beaches Energy Services, Amy Zubaly, Executive Director, Florida Municipal Electric Association and Ray Kowalik, CEO, Burns & McDonnell

2:00 – 3:00 pm
New Technologies, AI, and the Future of the Industry: Securing a Data-Rich, Fearless Energy Future, Beth Massey, Director of Connected Analytics, and Joe Witkowski, Director of Technology Innovation, The Energy Authority (TEA)
3:00 – 3:15 pm
Refreshment Break
3:15 – 4:00 pm
Cybersecurity Issues for Electric Utilities, Steve Sciavolina, Supervisory Special Agent, Federal Bureau of Investigation
4:00 – 4:45 pm
The State of Public Power, Joy Ditto, President and CEO, American Public Power Association
6:00 – 7:30 pm
Reception Honoring Elected & Appointed Officials

Thursday, July 22

7:00 am – 4:00 pm
Registration Desk open
7:30 – 8:30 am
Continental Breakfast
7:45 – 8:25 am
Diversity in Public Power Program Concurrent with Continental Breakfast (open to all conference attendees)
8:30 am – Noon
Morning General Session
8:30 – 9:15 am

Civilian Response to Active Assailant, Lieutenant Neal Bohannon, Collier County Sheriff's Office

9:15 – 10:00 am

Electrifying America: Shifting Mindsets – and Policies – to Accelerate Electric Vehicle Adoption in the U.S., Britta Gross, Managing Director, RMI

10:00 – 10:15 am

Refreshment Break

10:15 – 11:00 am

Major Changes in Washington: What it Means for Public Power – and the Country, Michael Nolan, President, MJN Consulting, Washington, D.C.

11:00 – Noon

Strategic Shock: Leadership Lessons for Business from Black Hawk Down, First Sergeant Matt Eversmann, U.S. Army (Ret.)

Noon – 1:30 pm
Luncheon
2:00 – 4:00 pm
Three Concurrent Breakout Sessions
Breakout #1
2:00 – 2:45 pm

Increasing Revenues by Offering Non-Traditional Products and Services, Jan Aspuru, Chief Operating Officer, and Mindy Brenay, Chief Financial Officer, Orlando Utilities Commission

2:45 – 3:00 pm

Refreshment Break

3:00 – 4:00 pm

New Florida Broadband Pole Attachment Deployment Legislation: What it Means for Florida Public Power Utilities, Ryan Matthews, FMEA Legislative Counsel and Jody Finklea, FMEA/FMPA General Counsel

Breakout #2
2:00 – 2:45 pm

EPC (Engineer/Procure/Construct) Delivers Certainty, Esteban Martinez, Senior Project Manager, Transmission & Distribution Services, Burns and McDonnell and Allen Putnam, Director, Beaches Energy Services

2:45 – 3:00 pm
Refreshment Break
3:00 – 3:30 pm

A Florida Public Power Energy Integrated Resource Planning (EIRP) Case Study, David Byrne, Assistant General – Electric and Gas Utility, City of Tallahassee

3:30 – 4:00 pm

Remote Team Management – Continuing to Reap the Benefits After Returning to "Normal", Dan Scherle, P.E., Engineering Supervisor – Distribution, Power Delivery, ENERCON

Breakout #3
2:00 – 2:45 pm
A Primer on Rate Restructuring – Best Approaches for Your Utility, Ann M. Santilli, Chief Financial Officer, Los Angeles Department of Water and Power
2:45 – 3:00 pm

Refreshment Break

3:00 – 4:00 pm

Policy-Makers Roundtable Discussion on Electric Utility Issues and FMPA's Policy Makers Liaisons Committee (PMLC) Business Meeting, Chair

4:15 – 5:15 pm

Florida Municipal Broadband Alliance (FMBA) Board of Directors Meeting (open only to FMBA members)

6:30 – 7:00 pm
Reception
7:00 – 9:00 pm
Annual Banquet
Sponsorship Opportunities
Sponsoring the FMEA Annual Conference is a great opportunity for organizations to support public power and increase their visibility with Florida's public power communities. If you conduct business with municipal electric utilities, you already know that sustained relationships and continuous visibility to this market segment are essential for long-term success.
There are opportunities for sponsorship of this key gathering of Florida's municipal electric utilities at Diamond, Platinum, Gold, Silver and Bronze levels. Each sponsorship package delivers great benefits, such as promotion of your company brand, both in advance of the conference and at the event itself, and much more!
| | | |
| --- | --- | --- |
| Category | Contribution amount | Number of registrants included |
| Diamond | $10,000 | 6* |
| Platinum | $8,000 | 4 |
| Gold | $6,000 | 2 |
| Silver | $3,000 | 1 |
| Bronze | $1,500 | 0 |
*In addition, Diamond sponsors receive Gold level sponsor benefits for the 2021 FMEA Energy Connections Conference & Trade Show and the 2022 Florida Lineman Competition.
Thank you to our sponsors for their continued support of the Florida public power community!
Diamond Sponsors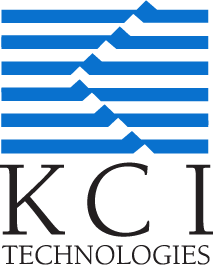 Gold Sponsors


Silver Sponsors
Bronze Sponsors
---
Hotel Information & Safety Protocols
The FMEA 2021 Annual Conference will be a high quality, in-person conference. Member, staff, and attendee safety is of the upmost importance to FMEA. FMEA is closely monitoring the impact of COVID-19 on in-person events and plans to conduct our in-person conference with the health and safety of all attendees in mind.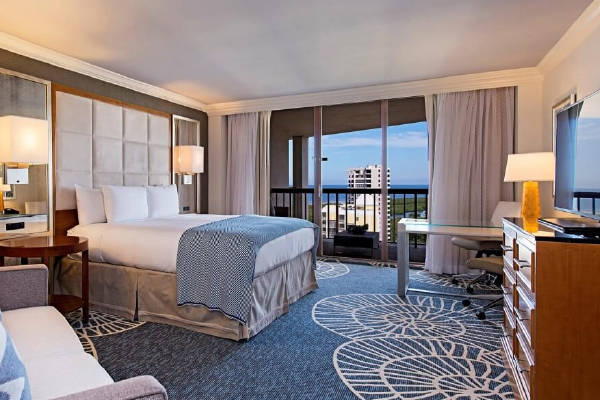 Naples Grande Beach Resort
475 Seagate Drive
Naples, FL 34103
Main Phone: (239) 597-3232
FMEA rate: Coastal View room $179/night
Hotel registration deadline for reduced FMEA rate is: June 19, 2021
Book room online or by calling the hotel's central reservations line at (844) 489-9663 and using the group code: GFMEA19

Safety & Well-Being Promise
from Naples Grande Beach Resort

---
Tax Exemption Notice
Naples Grande asks that tax exemption matters be handled prior to arrival to expedite the check-in process.
TAX EXEMPTION: Individuals or groups who qualify for tax exemption are required to forward a copy of their Florida Tax Exempt Certificate and corresponding tax-exempt form, in advance, to taxexempt@naplesgrande.com. The business/name on the form of payment (Check or Credit Card) must match the business/name on the tax-exempt certificate.
---
Overflow Hotel Information
The Naples Grande Beach Resort is currently sold out on Tuesday, July 20 only. Please make your reservation for Tuesday night at the closest hotel, the Hilton Naples, which is .6 miles from the Naples Grande. FMEA's Naples Grande room block still has availability for the other nights. We hope you will join us at the main hotel these evenings. To be added to a waitlist for Tuesday night at the Naples Grande, please email Nicole Albers.
Hilton Naples
5111 Tamiami Trail N.
Naples, FL 34103
239-430-4900
For More Information: