2019 FMEA Annual Conference
---
Tuesday, July 16, 2019
at
1:00 PM (EDT)
to Thursday, July 18, 2019 at 9:00 PM (EDT)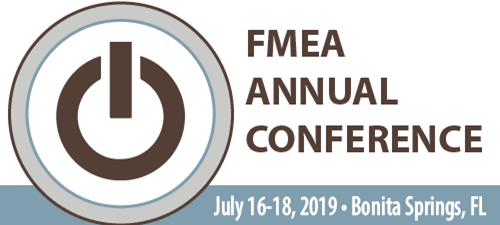 About the Annual Conference
This three-day event features top industry speakers, informative workshops and discussion groups, and much more. The conference is designed for upper-level utility managers and directors; city managers and directors; and local policymakers from Florida's municipal utilities, investor-owned utilities and electric cooperatives. The Conference is a summer highlight for representatives from all segments of the electric utility industry: public, private and cooperative, and is extremely successful due to the support of the Florida public power community.
---
Who attends this event?
| | | |
| --- | --- | --- |
| Utility Directors & Managers | Utility Supervisors | Electric Utility Directors |
| Policymakers | City Commissioners | City Council Members |
| City Managers | Legal Counsel | Finance Managers |
| Environmental Managers | Communication Managers | Customer Service Managers |
| Engineers | Key Account Managers | IT Managers |
---
FMEA Continuing Education Program
There are 7.25 CEU's (Continuing Education Credits/Professional Development Hours) available for attending this FMEA event.
---
Pricing Information
Attendee Registration
FMEA Municipal Member

$585

$610

$635

FMEA Associate or Affiliate Member

$660

$685

$710

Non-Member

$935

$960

$985

Spouse or Guest registration

$175

$210

$210

Additional Functions
Additional Banquet ticket (Adult)

$80

$80

$80

Additional Banquet ticket (Child ages 8-16)

$35

$35

$35
---
FMEA Policymaker Scholarship Program
Recipients of the FMEA Policymaker Scholarship are awarded complimentary conference registration. Spouse/Guest registration not included. Recipients must meet the following criteria:
One scholarship awarded annually per FMEA utility member
Recipient must be a first-time conference attendee
Recipient must be accompanied by a senior-level city or utility official who is fully registered for the Conference
For more information regarding the FMEA Policymaker Scholarship, please contact Public Affairs Manager, Nicole Albers.
---
Sponsorship Opportunities
The conference is important to your business because it brings together the top elected officials and decision-makers of Florida's public power utilities. If you conduct business with municipal electric utilities, you understand that sustained relationships and continuous visibility to this market segment are essential for long-term success. This conference is the premier event for interaction with key personnel of FMEA's member utilities.
| | | |
| --- | --- | --- |
| Category | Contribution amount | Number of registrants included |
| Diamond | $10,000 | 6* |
| Platinum | $8,000 | 4 |
| Gold | $6,000 | 2 |
| Silver | $3,000 | 1 |
| Bronze | $1,500 | 0 |
*In addition, Diamond sponsors receive Gold level sponsor benefits for the 2019 FMEA Energy Connections Conference & Trade Show and the 2020 Florida Lineman Competition!
---
Hotel Information
A third party claiming to represent FMEA may contact attendees of upcoming conferences and offer assistance with hotel reservations. No such third party is affiliated with FMEA or authorized to represent us — please do NOT make hotel reservations through any third party that may contact you by phone or email. FMEA maintains room blocks with specially negotiated rates at all our conference hotels and attendees are encouraged to only use the Online reservation links, phone numbers, and discount codes available on the FMEA web site.
Hyatt Regency Coconut Point Resort and Spa
5001 Coconut Road
Bonita Springs, Florida 34134
Phone 239 444 1234
FMEA Group rate: $185 std. room
Rate EXTENDED to June 24!
Online room reservation link.
---
Golf Tournament at Raptor Bay
Interested in getting together for golf?
Please contact Leslie Roberts at Altra Medical with any questions by email at loroberts@AltraMedical.com or phone at 727-541-5900.
There will be breakfast at 7:15 a.m., followed by 8 a.m. Shotgun start (scramble or play your own ball) on Wednesday, July 17.
Registration is separate from the conference.
To participate, please complete this form and return to loroberts@AltraMedical.com.
Thank you to all of our sponsors for their continued support of the Florida Public Power community!
Diamond Sponsor
Gold Sponsors
Silver Sponsors
Bronze Sponsors
---
2019 Conference Agenda Overview


Tuesday, July 16
1:00 – 5:00 pm
Registration Desk Open
3:00 – 4:30 pm
Pre-Conference Seminar (Free of charge, registration required)

State and Federal Legislative Process, Amy Zubaly, FMEA Executive Director, Tallahassee, and Michael Nolan, President, MJN Consulting, Washington, D.C.
5:30 – 6:30 pm
Welcome Reception
Wednesday, July 17
7:30 am – 5:00 pm
Registration Desk Open
7:30 am
FMPA Board of Directors Continental breakfast
8:00 am
FMPA Board of Directors Meeting
8:15 am
FMPA Executive Committee Meeting (or immediately following BOD)
10:30 am
FMEA Board of Directors Meeting and lunch (for FMEA Board members)
1:00 – 1:30 pm
Ice Cream Social
1:30 – 4:30 pm
Opening General Session
1:30 – 1:45 pm
Welcome, Joel Ivy, FMEA President and General Manager, Lakeland Electric and Amy Zubaly, Executive Director, Florida Municipal Electric Association
1:45 – 2:45 pm
Efficient Electrification – Enabling Efficient, Affordable and Sustainable Solutions, Robert Chapman, Vice President, Energy and Environment, Electric Power Research Institute (EPRI), Palo Alto, CA
2:45 – 3:00 pm
Refreshment Break
3:00 – 3:45 pm
Florida 2030 - Economic Outlook for Florida's Future, Dr. Jerry Parrish, Chief Economist and Director of Research, Florida Chamber Foundation, Tallahassee
3:45 – 4:30 pm
Great Customer Service through a Smarter Energy Future, Catherine Stempien, State President, Duke Energy, Saint Petersburg
6:00 – 7:30 pm
Reception Honoring Elected & Appointed Officials
Thursday, July 18
7:30 am – 4:00 pm
Registration Desk open
7:45 – 8:30 am
Continental Breakfast (open to all conference attendees)
8:30 am – Noon
Morning General Session
8:30 – 9:15 am
Developing a Technology and Business Innovation Framework for the Utility of the Future, Dr. Julio Romero Agüero, Chief Innovation and Transformation Officer, JEA, Jacksonville
9:15 – 10:00 am
Evolving to a Next-Gen Utility: What Does it Take to be a Data-Driven Utility? Bill Clarke, Executive Director, Strategic Innovations & Analytics, The Energy Authority, Jacksonville
10:00 – 10:15 am
Refreshment Break
10:15 – 11:00 am
Inquiry and Investigations: Where is Washington Headed? Michael Nolan, President, MJN Consulting, Washington, D.C
11:00 am – Noon
Find a Way: Three Words that Changed My Life, Merril Hoge, Retired NFL Running Back & Author, Fort Thomas, KY
Noon – 1:30 pm
Luncheon

The Difference, Bill Conrad, FMPA Chairman and former Mayor, City of Newberry and Jacob Williams, General Manager and CEO, Florida Municipal Power Agency, Orlando
2:00 – 4:00 pm
Three Concurrent Breakout Sessions
2:00 – 4:00 pm
Breakout One: Legal Seminar
2:00 – 2:45 pm
Florida Division of Emergency Management and Florida Emergency Response Resources, Kevin Guthrie, Deputy Director, Florida Division of Emergency Management, Tallahassee, FL
2:45 – 3:00 pm
Refreshment Break
3:00 – 4:00 pm
Municipal Broadband - A Path Forward for Florida, Christopher Mitchell, Director, Community Broadband Networks, Institute for Local Self-Reliance, St. Paul, MN, Mel Poole, Director, Ocala Fiber Network, and Lewis Walton, Chief Business Service Officer, Gainesville Regional Utilities
2:00 – 4:00 pm
Breakout Two: Policy-Makers Forum
2:00 – 2:45 pm
More than Poles & Wires: The Advantages of Your Public Power Utility, Patty Cruz, Vice President of Consulting and Training, Hometown Connections, Round Rock, TX
2:45 – 3:00 pm
Refreshment Break
3:00 – 4:00 pm
Policy-Makers Roundtable Discussion on Electric Utility Issues and FMPA's Policy Makers Liaisons Committee (PMLC) Meeting, Kathleen Thacker, Chair, FMPA PMLC, and Board Member, Kissimmee Utility Authority
2:00 – 4:00 pm
Breakout Three: Controlling Costs and Providing Outstanding Service for Today and Tomorrow
2:00 – 2:45 pm
ESRI Disaster Response Application Using Mobile Technology to Improve Reporting and Documentation, Joey Curry, Assistant General Manager, Energy Delivery, and Korey Bush, Chief Systems Operator, Lakeland Electric
2:45 – 3:00 pm
Refreshment Break
3:00 – 4:00 pm
Understanding Your Cost of Power Adjustment, Mark White, CPA/Partner, Purvis Gray & Company, Ocala and Mike Poucher, Director of Electric Utility, City of Ocala Electric Utility
6:30 – 7:00 pm
Reception
7:00 – 9:00 pm
Annual Banquet
For More Information: