2021 FMEA Energy Connections Conference & Trade Show
---
Wednesday, November 3, 2021
to Thursday, November 4, 2021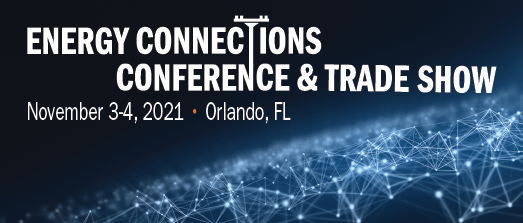 Presentations from Wednesday, November 3

Presentation
Welcome to the Energy Connections Conference, Amy Zubaly, FMEA and Kinn'zon Hutchinson, GRU
Presentation

Staffing Critical Electric Utility Roles in a Perfect Storm, Michael Kilpatrick, TechPro Power Group

The nation's labor shortage continues to affect many industries. Seven of 10 companies report they're having trouble finding qualified employees for critical technical roles, and electric utilities face the same challenges. A perfect storm of pandemic-related issues has exacerbated a skills gap in the workforce, and that means too many job seekers don't have the skills employers need. So how can utilities solve the technical staffing gap? This presentation will cover the real challenges and solutions for this critical issue in our industry.

Presentation

Communicating in a Crisis: Surviving and thriving in unprecedented times, Julio Torrado, Keys Energy Services

Powering paradise is a privilege for Keys Energy Services, but it comes with unique challenges when enduring various crises situations. The global COVID-19 pandemic and its ensuing lockdown on an island, as well as frequent hurricanes and tropical activity, both required powering on through repeated and concurrent crises. This session will cover lessons learned and internal and external communications challenges and strategies employed by Keys Energy to keep calm and power on.

Presentation

Utility Scams and How to Fight Against Them, Deborah Beaver, JEA & Utilities United Against Scams

Scammers have long targeted utility customers, and it seems as though each time we teach our community about a novel tactic, scammers find new means of appearing authentic in order to con vulnerable populations out of their savings. Remaining vigilant and continuing to educate our customers is essential. This session will include new scamming tactics utilities have encountered, as well as examples of how utilities can fight back.

Presentation unavailable.

Building Strong Communities Luncheon

Building Strong and Resilient Communities through Diversity, Dr. Bertice Berry, PhD

During this special luncheon honoring recipients of FMEA's Building Strong Communities Awards, sociologist, author, lecturer, humorist, and grandmother Bertice Berry, PhD, brings new light to the nation's newest, oldest buzzword —diversity—and how it is reflected in our communities, workplaces, and selves. Drawing on her many years as a public sociologist with specialties in stratification—the unequal distribution of wealth, power, prestige, diversity and inclusivity, Dr. Berry incorporates storytelling and humor to illustrate how more diverse environments foster more productive and intelligent beings and how more internally diverse individuals foster more resilient and creative communities.

Customer Connections Forum
Presentation

Remote Team Management: Continuing to reap the benefits after returning to "normal", Kristina Angiulli, ENERCON

Like so many companies, ENERCON moved its workforce to a mostly work-from-home (WFH) model during the pandemic, and now it's searching for the right balance between WFH and return-to-work. Maintaining efficiency is a challenge for utilities and associated businesses as the nation's workforce returns to in-person operations. ENERCON's Power Delivery Leadership Team will share insights and lessons learned during the pandemic, including how to create a long-term remote working culture based on best practices.

Presentation

Ad Hoc Communications When You Need Them Most, Jim Peterson, Message Broadcast

In this session, learn how to efficiently distribute dynamic communications in real time to your customers' preferred channels. Discover how utilities:

Reduce effort with tools to curate content and segment data
Automate real-time approvals from stakeholders
Deploy personalized ad hoc communications,at any scale, in minutes
Dramatically reduce inbound call center activity

Technology and Cybersecurity Breakout
Presentation

Cybersecurity for Utilities: Part 1, Carter Manucy, FMPA and Patrick Miller, Ampere Industrial Security

Listen to cybersecurity industry experts talk about how cybersecurity is changing the way utilities operate. Learn why blocking and tackling are the most effective risk mitigations to implement, and discover the tools, technology, systems, people and programs already in place that you can take advantage of, including grant opportunities through APPA, DOE and DHS.

Safety & Training Forum
Presentation

Fuse Coordination Fundamentals for Line Workers, Cairo Vanegas, FMPA

Line workers often ask themselves why a fuse operates for no apparent cause, or why a lateral fuse operates when a downstream transformer fuse blows. Fuse construction, protection coordination, cold load pickup and inrush are often misunderstood concepts. This presentation will help line workers improve their understanding of these topics and gain more insight when troubleshooting.

Engineering & Operations Forum
Presentation

How DERs are Changing the Grid, William Rambo, POWER Engineers

Fundamentally, Distributed Energy Resources – or DER's - were born into existence because of changing customer demand. As more customers desired to own and operate their own generation, utilities responded by accommodating customer-owned generation, maintaining a healthy business model and leveraging these assets for the good of the grid. Utilities must provide safe, reliable, and affordable power to the entire service industry but also move beyond that to provide a resilient energy exchange platform. To meet these expectations, utilities must answer the question of how DER projects, such as demand response, distributed generation, and microgrids can be used as a solution to simultaneously provide the services end users are looking for, support the distribution grid, and accommodate a transactive energy exchange. Utility engineers must place themselves at the customer meter and look both in the direction of the customer and in the direction of the utility and determine the bi-directional impacts. Discussion will include how utilities are identifying DER projects to meet expectations today and how that should change as the grid evolves.

Presentations from Thursday, November 4
Customer Connections Breakout
Presentation

Organizational Change at the City of Tallahassee: What is it and why do it?, Lesa Sanford Lozano, AAC Utility Partners at City of Tallahassee

Is your organization planning a big change that will affect employees (who ISN'T?) Are you worried about how your employees will weather a big change? Have you read horror stories about other utilities' bad experiences with large technology implementations? Attend this session to learn about the benefits of a structured approach to organizational change.

Presentation

Strengthening your Utility's CX with AI, Hernando Parrott and Juan David Corredor, Open International

Consumers' expectations about customer service have been redefined by market leaders, such as Amazon, Apple, and Uber, to name a few. These companies have moved from reacting to predicting customers' needs, serving them through the channel of their choice, and enabling customers to serve themselves. Having experienced what 21st-century customer service feels like, today's consumers expect it from all their service providers including utilities. With Artificial Intelligence (AI) in their toolbox, utilities can enhance Customer Experience (CX) with delightful experiences powered by new technologies and software applications, including chatbots, smart speakers, smart workflows and modern CIS. This session will help you:

Understand why utilities are tangled when it comes to enhancing customer experience.
Learn the three levels that need to be addressed holistically in a system architecture to boost innovation.
See how the holistic approach of AI tools and perfect at the core CIS platforms can enhance customer experience in real-life situations.

Presentation

Customer Service Boost Camp, Kim Culpepper, TVPPA

Presentation

4 HR Challenges in Driving Change in 2021 and Beyond, Crinda Francke, ExecuTrain

In this session, we will discuss the four biggest challenges organizations face when it comes to their greatest asset — their people. Plus, we'll explore ideas on how to meet 2022 with a game plan for success.

Technology & Cybersecurity Forum
Presentation unavailable.

Cybersecurity for Utilities: Part 2, Patrick Miller, Ampere Industrial Security

Listen to cybersecurity industry experts talk about how cybersecurity is changing the way utilities operate. Learn why blocking and tackling are the most effective risk mitigations to implement, and discover the tools, technology, systems, people and programs already in place that you can take advantage of, including grant opportunities through APPA, DOE and DHS.

Safety & Training Forum
Presentation

Energy Sources and Controls, Mike McCleary, FMPA

Our industry continues to become more sophisticated and complex, yet the hazards we face are fundamentally the same. Join Mike in a discussion around recent incidents and ways to avoid allowing the distractions from setting traps.

Presentation

Aerial Device Safety and Insulating Characteristics, Phil Doud, Altec

An overview of insulating characteristics and other safety considerations specific to insulating aerial devices manufactured under ANSI A92.2.

Presentation

Protecting Utility Poles from Fire, Rodney Hardison, Genics

Fire Mesh is an innovative net designed to protect wood products from fire by forming a barrier of protection that stops the spread of flames and is used in the protection of utility poles, as well as railroad bridges and cross-arms. This new, flexible, easy-to-use product is an intumescent-coated mesh that can be applied at any time to any type of wood product. Heat activated, the Genics Fire Mesh allows for airflow and breathability until activated by fire.

Engineering and Operations Breakout
Presentation

AMI Meter Data at the Core of New Operational Analytics, Alex Piquer, 1898 & Co.

Automated meter data enabled by AMI is often considered a key data source when looking for insights in customer behavior and customer trends. When combined with other data sources, AMI data becomes a powerful operational tool as well. Operational analytics such as line loss and transformer loading can be realized when combined with substation SCADA and other remote instrumentation data. Planning models with the meter data can help answer questions about the impact of electric vehicle deployments or DERs. In our discussion, we will review a few of the ways meter data can be used to enhance operational or planning capabilities.

Presentation

Power Quality Monitoring: Seeing what's on the wires, Ross Ignall, Dranetz

The quality of the supply is critical to all electric utilities, both large and small. Power quality monitoring is a critical component in solving problems, evaluating utilities' network/systems and the end product delivered to customers. This presentation will introduce the concepts of PQ monitoring — the basic terms, applicable standards and available instrumentation. We'll also cover the differences between being reactive when troubleshooting and being proactive to evaluate systemwide performance and prevention of problems.

Presentation

Opportunities in Floating Solar PV Systems, Thomas Lang, Florida Renewable Energy Initiative

This session will begin with a history of floating solar photovoltaics (FSPV), current market and growth potential. Topics will include the various designs and advantages of FSPV, suitable environments, and potential challenges, and will conclude with a discussion on various applications and specific benefits for municipal utilities—both electric and water.

Presentation

Electrostatic Filters: Saving time and money in maintenance costs, Wes Maddox, Petronex

When utilities power down their turbines for maintenance and cleaning every 5 years, they must replace on average 10,000 gallons of hydraulic oil and lose untold days of power generation—which can cost a utility upwards of $3MM-5MM. In this session, Wes Maddox will share an emergent technology with the capacity to keep turbines online while performing maintenance. This process eliminates both the cost and disruption of service while also eliminating particulates to the sub-micron level, reversing varnish on internal components, removing water while capturing hydrogen, and reducing environmental waste on an enterprise scale.
Thank you to our sponsors for their continued support of the Florida public power community!
Gold Sponsors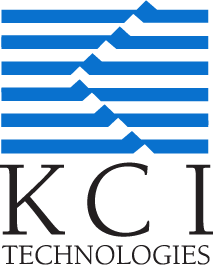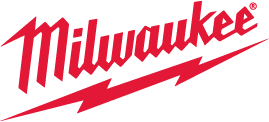 Silver Sponsors


Bronze Sponsors

Hotel Information
The Energy Connections Conference & Trade Show will be a high quality, in-person conference. Member, staff, and attendee safety is of the upmost importance to FMEA. FMEA is closely monitoring the impact of COVID-19 on in-person events and plans to conduct our in-person conference with the health and safety of all attendees in mind.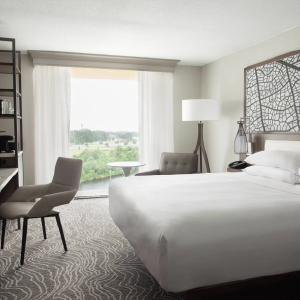 Marriott Orlando Airport Lakeside
7499 Augusta National Dr.
Orlando, FL 32822
Main Phone: (407) 851-9000
Book room online or you can also contact Marriott reservations at (800) 380-6751 and request the FMEA group rate of $150 per night. Group rate expires on October 12, 2021 or when the room block is filled, whichever occurs first.
For More Information: