2020 FMEA Virtual Roundtable: Key Accounts and Energy Auditors - May
FMEA Webinar Series
---
Via GoToMeeting (details to follow for registered participants)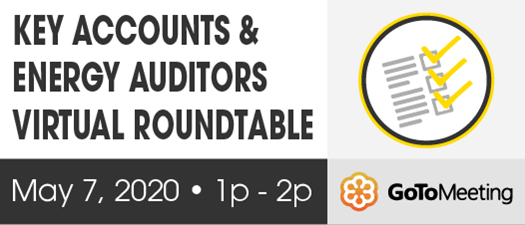 FMEA invites all operations personnel from Florida's public power utilities to come together via webinar for the purpose of exchanging new practices for both during and after the COVID-19 pandemic as we return to standard operating procedures.
This virtual roundtable will include an update of new policies from Scott Grieves and Victor Daboin of Kissimmee Utility Authority, Rik Amato of Beaches Energy Services, and Kevin Jones of Lakeland Electric. The webinar will conclude with an opportunity to ask questions and exchange ideas.
Preliminary Discussion Topics:
Utility practices for Key Accounts managers and Energy Auditors in response to COVID-19

Transitioning back into post-emergency operating procedures
Who Should Attend?
Florida public power personnel from Key Accounts and Energy Auditing, including directors, managers, supervisors, and representatives
Registration Information:
For More Information: