2020 Powering On Session - Navigating Congress through Coronavirus
Powering On Virtual Conference - A #KeepConnected Event
---
FMEA Virtual Conference Session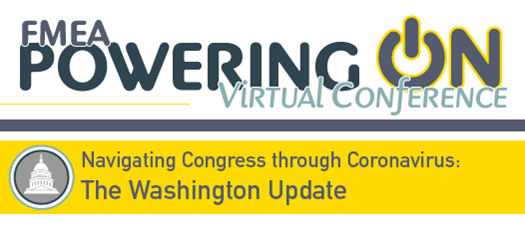 One of our most popular annual conference speakers will join us live for an annual update on energy and politics in Washington, D.C.
Michael Nolan will share his insights into lobbying Capitol Hill during a global pandemic. Hear how Congress has responded to COVID-19 and the implications of Congressional action on public power.
While the coronavirus is shaping public policy on the Hill, its polarizing reach will be front of mind for voters this November. With the White House, all 435 U.S. House seats and 33 U.S. Senate seats up for grabs, the November elections will shape the balance of power across the nation for years to come. Nolan will preview these critical fall elections.
Guest Presenter