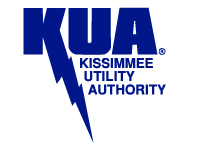 General Definition of Work
Serve as liaison to KUA's key commercial accounts and strategic stakeholders providing recommendations and coordinating all energy-related service. Establish and maintain personalized external and internal relationships to support account issues, provide technical assistance and ensure that customer needs are met. Position reports directly to the Vice President of Customer Service.
Typical Tasks
Serves as the primary electric utility contact for addressing assigned commercial customer, inquiries, requests, emergencies and any other business needs or concerns during and outside of normal business hours.
Establishes and maintains amicable business relationships with leaders and energy decision makers for each customer. This includes frequent face to face interactions, site visits, calls, written correspondence, and/or presentations. Maintain documentation of customer interactions.
Research and understand the industry/business needs of assigned customers and strategic market segments. Stay current on industry competition, trends, new technology and regulatory/legal issues pertaining to these customers. Develop a customer contact and account management business plan.
Analyze customer operations, consumption data and billing history to identify trends; advise customers on potential rate impacts, technical solutions, and causes of high consumption/demand. Provide energy efficiency recommendations. Provide consultation on demand, power factor, load factor, etc.
May be exposed to the effects and in close proximity to electrical and mechanical equipment operations. Requires utilization of PPE equipment appropriately for safety.
Participates in business development activities with the Chamber of Commerce, Economic Development and other state and local business and government leaders.
Writes reports and makes presentations as directed.
Some travel and participation in after-hours events will be required.
Perform other duties as assigned.
To view complete description and to apply
visit here
.