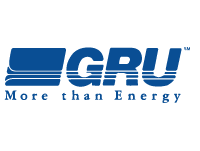 Gainesville Regional Utilities (GRU) currently has an opening for a qualified Analyst, Senior to join our Budget, Finance, and Accounting team. We are looking for a highly experienced, responsible analyst to perform complex analysis work which includes preparation of annual operating and capital budgets and reports, reviewing and analyzing budget variances, and recommending modifications and improvements to the Utility's budgeting processes.
To be considered for this position you must have:

EDUCATION AND EXPERIENCE
Bachelor's degree in accounting, business, finance, economics or other related discipline; and three (3) years of experience in financial, operational, fuels or marketing analysis, or seven (7) years of progressively responsible related analytical experience (with no degree), or an equivalent combination of education, training and experience which provide the required knowledge, skills and abilities. Experience in cost accounting and budgeting is preferred.

Licenses/ Certifications
Certified Public Accountant or Certified Management Accountant desirable.
Valid Florida Driver License required.

The ideal candidate will possess excellent verbal, written and interpersonal communication skills; the ability to work effectively and efficiently with a variety of internal and external customers; the ability to work well independently and within a team environment; problem solving and analytical skills; and thorough knowledge of generally accepted accounting principles. In addition, candidates should have previous experience with a large, complex budget and the ability to analyze variances. This position will require basic knowledge of cost accounting. The successful candidate will be expected to work with minimal up-front guidance taking on new tasks with a high level of difficulty and take ownership of his/her work product.
To view complete description and to apply
visit here
.