Applications Developer - City of Tallahassee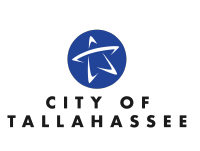 Job Specifications
For the complete job specification, listing major job functions and duties for this job classification, go to http://www.talgov.com/employment/hr-job-descriptions.aspx
Minimum Training & Experience
Possession of a bachelor's degree in computer science or a related field and two years of technical experience in design and development of enterprise and business applications; or an equivalent combination of training and experience.
Salary Range
$20.1468 to $46.7003/hourly. Hiring rate generally will not exceed $38.975200/hour
Driver's License Requirements
Must possess a valid Class-E State driver's license at the time of appointment.
Additional Information
Knowledge, Abilities and Skills
Skills to include, but not limited to, use of the following tool sets: Visual Studio, Microsoft Office 365, system support and/or development in client/server environment. Working with RDBMS using Open Database Connectivity (ODBC) database or other DB interfaces connecting to Oracle, MISSQL, etc. Developing and hosting applications on Windows Server 2003 to 2017, Linux/Unix, and an understanding of networks and network design. Application development skills using C#, Java, VB.NET, HTML, SQL, Web Content Management Systems or comparable application development skills. Writing and maintaining SOAP and REST services. Familiarization of Cloud Hosted solutions Azure and AWS. Considerable knowledge and understanding of computer systems and programs, web technology and current industry trends and best practices for enterprise application development, policies and procedures, project management requirements, procedures and techniques. Knowledge of all aspects of product development cycle. Knowledge of enterprise application development using multiple programming technologies, leveraging multiple platforms in any hosting environment. Ability to analyze and convert business requirements into design specifications. Ability to apply sound change management techniques in implementing technical solutions. Ability to work with both IDE (integrated development environment) and text based coding. Ability to conduct independent research and define results. Ability to devote required attention to detailed work. Ability to interact effectively with functional representatives and technical co-workers one-on-one and/or in team environments. Ability to organize time and resources for maximum benefit. Skill in verbal and written communication. Skill in time management, and self-motivation. Strong analytical, design, and coding skills for providing simple to complex business solutions recommendations.
Veterans' Preference
Certain service members and veterans, and the spouses of the service members and veterans, will receive preference and priority, and certain service members may be eligible to receive waivers for postsecondary educational requirements, in employment and are encouraged to apply for the positions being filled. For information on who may be eligible for Veterans' Preference, go to http://floridavets.org/benefits-services/veterans-preference/, or call Human Resources & Workforce Development at (850) 891-8214 IMPORTANT: In order to claim Veterans' Preference, applicants MUST upload a DD-214 (and other documentation, as applicable) with their online application prior to the closing date of the job opening.
How To Apply
Click the Apply Now button below to Apply On-Line. Only On-Line applications will be accepted for this vacancy. Remember, you must complete all sections of the on-line application, including education and work history, even if you also submit a resume. If you need additional information about how to complete your on-line application, see our Application page at http://www.talgov.com/employment/employment.aspx

If you have a disability requiring accommodations, please call 850-891-8214 Monday through Friday, between 8 a.m. and 5 p.m., or TDD 711, at least 48 hours, (excluding weekends and holidays), prior to the application deadline.