Assistant City Attorney - City of Ocala
Date posted
September 18, 2023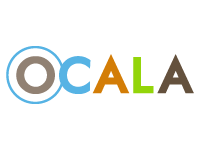 Description
This Position is Eligible for the City's Student Loan Repayment Program
This position assists the City Attorney in providing legal representation to the Mayor and City Council and the related entities of the City. May also assist in the prosecution of violations of municipal ordinances in Municipal Court and appear in District Court and Federal Court as necessary.
Examples of Duties
ESSENTIAL DUTIES AND RESPONSIBILITIES
1. Researches legal issues as directed by the City Attorney.
2. Drafts legal opinions for the City Manager, department heads, other members of the senior leadership team for the City of Ocala and the City Council.
3. Researches and drafts ordinances and resolutions for presentation to the City Council.
4. Conducts legal research utilizing records, journals and other available resources.
5. Prosecutes, defends and otherwise litigates the actions before state and federal courts and administrative boards and agencies on behalf of the City of Ocala.
6. Effectively and positively represents the City of Ocala in delivering and performing work with colleagues and clients, irrespective of gender, race, religion, age, disability, political affiliation or belief, or sexual orientation.
7. Establish and maintain effective and professional relationships with work colleagues, other attorneys, members of the legal community, supervisors and managers.
8. Performs the duties listed and assigned with professionalism and urgency.
9. Perform any other related duties as required or assigned.
To view complete description and to apply
visit here
.