Assistant Plant Manager - FPUA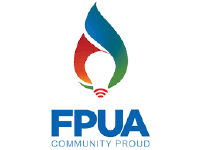 GENERAL DESCRIPTION: Highly skilled technical, administrative and supervisory work in a 300 MW combined cycle power generation facility. It includes complex, administrative, supervisory, and technical work in directing the operation and maintenance of a power generation plant. Responsible for the safe, reliable, and economical operation and maintenance of a modern combined cycle electric power generation plant and for the supervision of Mechanic/Welder(s), Lead Instrumentation and Control Technician, Instrumentation and Control Technicians, Lead Operator/Mechanics, and Operator/Mechanics. Reports to, and is under the direct supervision, of the Treasure Coast Energy Center (TCEC) Plant Manager.
ESSENTIAL MINIMUM EDUCATION & EXPERIENCE: Graduation from an accredited four-year college or university with a degree in Electrical or Mechanical Engineering. Seven (7) years supervisory and managerial experience in the operation and maintenance of an electric power generation plant and ten (10) years of experience in the installation, maintenance and operation of power plant or related equipment in steam power plant operations. A comparable amount of training and experience may be substituted in lieu of some of the minimum qualifications.
ESSENTIAL PHYSICAL SKILLS: Heavy lifting (45 lbs. and over); heavy carrying (45 lbs. and over); reaching above shoulders; use of fingers; use of both hands; climbing (use of arms and legs); use of both eyes; distinguishing basic colors; distinguishing shades of colors; good hearing (without hearing aid); straight pulling, pulling hand over hand; pushing; walking; standing; crawling; kneeling; bending; balancing; smelling; stooping; running; shoving; twisting. Wear restrictive safety equipment including but not limited to safety glasses, face shields, hearing protection devices, gloves, and hard hats. Reasonable accommodations will be made for otherwise qualified individuals with a disability. Temporary modifications to provide reasonable accommodations do not waive any essential functions of the job requirements.
ENVIRONMENTAL CONDITIONS: Normally works inside in air conditioning; however, may be required to work in heat; in cold; in high humidity; in bright sunshine; in dampness; in chilling conditions; with flames; with electricity; in dust; in dry conditions; with petroleum based products; with oils; with natural gas; on slippery or uneven surfaces; on or with ladders or scaffolding; at heights above ground level up to 50'; below ground confined spaces (ditches, tunnels, holes); with feet, legs, or hands in water; with explosives; with vibrations; working closely with others; working alone; with poor lighting; with poor ventilation; miscellaneous odors and fumes; with odors of gas; atmosphere or safety equipment used or needed air pack; hearing protection; hard hats; safety glasses; goggles; face shields and safety belts.

To view complete description and to apply
visit here
.