Assistant to the City Manager - City of Alachua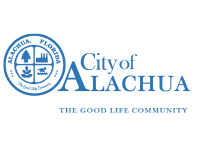 GENERAL DESCRIPTION:
This is highly responsible administrative work providing direct support to the City Manager on a variety of issues. Individual in this position is responsible for managing a number of complex assignments with minimal supervision.  Individual will be assigned special projects that are broad in scope and require a significant amount of coordination, development and follow up. 
MAIN JOB TASKS AND RESPONSIBILITIES
Assists and performs a wide variety of complex and responsible duties for the City Manager as needed.
Coordinates and administers the City's Strategic Plan including plan development and regular progress updates and annual results.
Works with committees or organizations on special projects and issues as assigned by the City Manager.
Develops reports for both internal and external stakeholders, gathering input from a variety of sources, including interdepartmentally.
Participates in budget preparation process.
Prepares correspondence, memoranda, reports, administrative directives, policy drafts and other documents as directed by the City Manager.
Develops scopes of service for special projects as assigned.
Interprets City policies, rules and regulations in response to inquiries and complaints and provides recommendations to the City Manager.
May represent the City Manager at meetings as requested.
Assists in evaluation of reports, decisions and results of department in relation to established goals.Recommends new approaches, policies and procedures to effect continual improvement in efficiency of department and services performed.
Coordinates the City's public relation activities, including through print publications, online and social media, and serves as media contact, as directed.
Performs and oversees necessary marketing material development, ensuring consistency and quality throughout the organization's marketing efforts.
Makes presentations to internal and external stakeholders, including other departments, City Commission, residents and businesses.
Performs other related duties as required.
To view complete description and to apply
visit here
.