Associate Billing Quality Assurance Analyst, Utility - OUC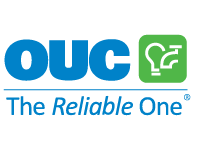 Associate Billing Quality Assurance Analyst - Utility
OUC – The Reliable One, an industry leader as the second largest municipal utility in Florida, is looking for qualified individuals to be part of our growing team.  Our mission is to provide exceptional value to our customers and community through the delivery of sustainable and reliable services and solutions. We are looking for self-motivated, creative professionals to support achieving our vision of being an innovative solutions leader and the partner of choice. Bring your three (3) plus years of utility billing experience analyzing residential and commercial customer billing, rates, and/or load usage data to OUC's Billing Quality Assurance Department.
We are seeking individuals for positions as Associate Billing Quality Assurance Analysts in the Customer Billing Management Division.

Job Purpose:
The Associate Billing Quality Assurance Analyst performs user acceptance test execution on basic test cases for billing related system changes and projects.  Responsible for the billing and financial analysis of OUC's non-regulated services, OUC's largest customer accounts, as well as the recovery of revenue due to unauthorized use of electric and water services.  Maintain proactive quality assurance of billed services within OUC's Customer Information System.
Primary Functions:
Perform billing functions, including validation and bill presentment, and provide billing analytics for OUC's largest customer accounts such as Universal Orlando, City of Orlando, GOAA, Orlando Health, etc.;
Perform execution on basic test cases: track progress, defects and issues within quality software;
Review basic business requirements, functional requirements and use cases for projects and system changes that may impact the billing of OUC customers;
Perform audit and testing of OUC releases, including annual testing, and projects;
Set-up (Establish?) customer accounts for lighting related services (i.e. convenient street lighting, indoor lighting, etc.) based on executed contracts with customers for accurate billing
Conduct thorough investigation of reports of unauthorized use of utility services (i.e. reports from customers, reports from employees, and reports from Customer Information Systems (CIS) such as Oracle Customer Care & Billing and Meter Data Management) and perform billing for these cases;
Effectively use meter data analytics platform(s) (i.e. DataRaker) and other internal reporting that leverages meter events, usage data, and other data to proactively identify revenue losses from theft, tampering with, or malfunctions of equipment;
Liaison with legal department, large customer accounts, and lighting engineers on billing related issues for customer accounts; includes assisting with developing documentation (e.g. Payment arrangement agreements), providing information via spreadsheets, financial transaction reports, and customer correspondences;
Audit the relevant systems and services related to customer accounts to ensure accuracy and compliance with OUC Administrative Policy and other internal policies;
Act as subject matter expert to consult quality control & process improvement team on the development of new procedures or business processes to improve effectiveness of billing OUC customers;
Evaluate, create, and maintain billing schedules within the CIS to ensure timely and accurate billing of OUC customers;
Issue credit and debit adjustments on customer accounts, including an approval level up to $1,000.00;
Perform other duties as assigned.
Requirements:
Associate's degree in Business, Finance, Accounting or related field from an accredited college or university; Two (2) years of additional experience (as described below) may replace each year short of the education requirement;
Bachelor's Degree in Business, Finance, Accounting or a related field from an accredited college or university Preferred
Minimum of three (3) years of utility billing experience analyzing residential and commercial customer billing, rates, and/or load usage data;
Working knowledge of all but not limited to the following:

Software Applications (i.e. Cognos, JD Edwards EnterpriseOne, Quality management software/Application Lifestyle Management (ALM), Oracle Customer Care & Billing (CC&B), Oracle Meter Data Management (MDM), DataRaker);
Accurately interpret field notes/findings of theft or metering issues;
Meter types and meter event types;
Customer/seasonal usage profiles;
Related industry, organizational and departmental policies, practices, and procedures; legal guidelines, ordinances, and laws;

Comprehend billing statements, financial reports and customer record spreadsheets;
Attend Review and Design meetings when necessary;
Ability to make arithmetic computations using whole numbers, fractions and decimals, rates, ratios and percentages;
Ability to use Microsoft Office Suite (Word, Outlook, Excel, etc.) and use standard office equipment (computer, telephone, copier, etc.).
OUC–The Reliable One is an Equal Opportunity Employer who is committed through responsible management policies to recruit, hire, promote, train, transfer, compensate, and administer all other personnel actions without regard to race, color, ethnicity, national origin, age, religion, disability, marital status, gender, sexual orientation, gender identity or expression, genetic information and any other factor prohibited under applicable federal, state, and local civil rights laws, rules and regulations.

OUC Offers a competitive compensation & benefits package which includes paid medical program for employee, free life insurance, retirement benefits including a cash balance account with employer matching along with a health reimbursement account, paid vacation, holidays, and sick time.
To view complete description and to apply
visit here
.