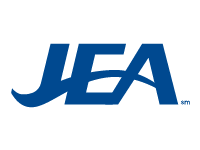 Description
This is advanced work in the analysis, operations and benefits administration of JEA's health & welfare, pension and savings plans. Work requires advanced knowledge of employee benefits administration practices, principles and theories and the regulations governing self-funded health insurance plans, welfare plans, pension and savings plans. May distribute, oversee and guide the work of others. Contact with employees and retirees require skills in understanding and influencing people, which are important in determining and meeting needs.
The work is standardized in that tasks are covered by substantially diversified procedures and specialized standards and involves a variety of differing situations requiring use of judgment in searching for solutions or new applications within one's known experiences. The work is performed under limited supervision where the work assignments are subject to established plan documents, policies, procedures and regulations. The employee plans and organizes their daily work, determines priorities. Provides training and guidance to Benefits Associates. The quality, volume, timeliness and adherence to established policies and procedures of the work performed is reviewed by manager.
To view complete description and to apply
visit here
.