Business Application Analyst - OUC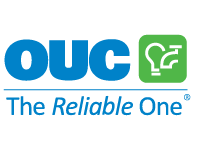 OUC – The Reliable One, an industry leader as the second largest municipal utility in Florida, is looking for qualified individuals to be part of our growing team. Our mission is to provide exceptional value to our customers and community through the delivery of sustainable and reliable services and solutions. We are looking for self-motivated, creative professionals to support achieving our vision of being an innovative solutions leader and the partner of choice. Bring your experience as a functional analyst using Oracle Utilities CC&B or MDM; seven (7) + years of experience providing analysis and support of: business operations utilizing advanced business applications including in depth core applications work experience with Meter to Cash Suite, Oracle Utilities, Elster, Customer Information Systems (CIS), Enterprise Resource Planning (ERP) software.
We are seeking an individual for a position as a Business Application Analyst in the Meter to Cash, Salesforce, OMS Department of the Digital & Technology Division.
Job Purpose:
Responsible for providing product expertise and functionality in understanding core application modules and/or business intelligence methodologies, including related project management. Provide first line resolution/analysis assistance as subject matter expert for responsibilities of system health, maintenance, and continuous improvements of corporate applications. Provide regular product support, maintenance and patch updates along with project enhancements that line with the corporate strategies of OUC. Work with business representatives to deliver completely implemented solutions to end user community by leveraging best practices of the core applications. May provide regular reporting product support by partnering with business units to better understand their requirements and produce documentation in support of OUC's reporting and dashboard initiatives.
To view complete description and to apply visit here.