Business Applications Analyst - OUC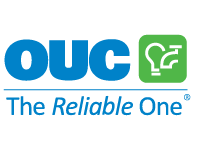 The Orlando Utilities Commission (OUC) – The Reliable One, an industry leader as the second largest municipal utility in Florida, is looking for a Business Applications Analyst to be part of our growing team in the Information Technology department. Seeking a business analyst with working knowledge and experience with utility Customer Information System (CC&B, SAP, Other), Meter Data Management (MDM), and/or Headend System (HES).
Responsible for providing product expertise and product understanding for the Oracle Utilities Customer Care & Billing (CC&B) and Meter Data Management (MDM) applications. The Business Application Analyst serves as a resource for applications requiring structured system methodologies and information technology. Provide first line resolution/analysis assistance as subject matter expert (SME) for responsibilities of system health, maintenance, and continuous improvements of corporate applications. Provide regular product support, maintenance, configuration changes and patch updates along with project enhancements that align with the corporate strategies of OUC. Work with business representatives to deliver completely implemented solutions to end user community by leveraging best practices of the core applications. 
OUC's mission is to provide exceptional value to our customers and community by delivering sustainable and reliable services and solutions. 
The ideal candidate will have:
Bachelor's Degree in Computer Science, Information Technology/Management Information Systems (or equivalent), Web System Administration or Cyber Security from an accredited college or university;
Minimum Five (5) years of experience providing analysis and support of: business operations utilizing advanced business applications including in depth core applications such as Customer Information System (CIS), Meter Data Management (MDM) and/or Headend System (HES).
To view complete description and to apply
visit here
.