Chief Financial Officer – OUC
Date posted
August 31, 2023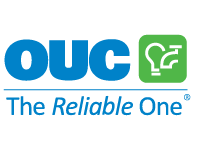 The Orlando Utilities Commission (OUC) has engaged ZRG Partners to lead the search for OUC's new Chief Financial Officer (CFO).
Reporting to the General Manager & CEO, the CFO serves as the critical strategic leader in the overall fiscal management of the utility. As such, the CFO is primarily responsible for planning, managing, and ensuring policy adherence for all financial-related activities of the organization and providing the necessary financial stability for OUC's sustainable growth. Key leadership responsibilities include overseeing accounting, financial, corporate analytics and planning, customer pricing, treasury services, and strategic sourcing and logistics, including fleet, facilities, and material fulfillment operations. The CFO also serves as a strategic advisor to all business operations, assisting internal customers' needs for financial planning, project oversight, and financial oversight of the organizational benefit plans.
Position
The Chief Financial Officer (CFO) will manage a budget of $15.5 million supported by a team of 136 professionals and serve as an integral member of OUC's Executive Management Team, engaging on an executive level with Orlando and St. Cloud city government leaders. In addition to the internal financial business management, the CFO will guide and direct OUC's relationships with the broader investment community.
Qualifications
The successful candidate will bring fifteen (15) years of progressively responsible experience in financial strategy and planning, accounting, financial reporting, financial auditing and treasury (pension, investment, debt management, and banking) and utility rate design. Experience with compliance requirements related to grant acquisition and management, contracts, payroll, taxation and financial reporting is a must. Additionally, the ideal candidate will have ten (10) years of experience managing large teams, including five (5) years of leadership experience at the senior management level.
An undergraduate degree in accounting, business administration, or finance from an accredited university is required. An MBA or master's degree in accounting is preferred, as is a current CPA or CFP license.
In summary, the successful candidate will be a substantive and approachable leader grounded in financial rigor, thriving in situations requiring creativity and finesse. Energized by leading teams in delivering financial management excellence, appropriate candidates can be described as bright, strategic leaders who are conditioned to explore and question in a clear effort to maximize commercial and customer outcomes. A principled and ethical leader, OUC's Chief Financial Officer will have a reputation for integrity, innovation, and sound business judgment.
To review the position profile and learn more about the position, please Click Here.
Please direct nominations and inquiries to:
LESLIE SHARP
ZRG Managing Director
Lsharp@zrgpartners.com

+1.832.858.7577
OUC–The Reliable One is an Equal Opportunity Employer who is committed through responsible management policies to recruit, hire, promote, train, transfer, compensate, and administer all other personnel actions without regard to race, color, ethnicity, national origin, age, religion, disability, marital status, gender, sexual orientation, gender identity or expression, genetic information and any other factor prohibited under applicable federal, state, and local civil rights laws, rules, and regulations.