City of Fort Pierce seeks applications for utility advisory committee
Date posted
December 21, 2021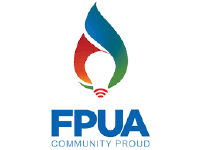 FORT PIERCE, Fla. — The Fort Pierce Utilities Authority (FPUA) and Fort Pierce City Commission are accepting applications for the Utility Advisory Committee (UAC) to fill nine (9) member positions.
UAC efforts will identify issues and concerns in a collaborative effort to engage with FPUA and make recommendations to help improve policies and procedures to ensure transparency and engagement with the public.
Applicants must be an FPUA account holder. Any qualified individual is encouraged to submit an application no later than Friday, February 4th, 2022. This advisory committee will have its first meeting in the City Chambers on a date still to be determined. Each month thereafter, the UAC will meet on the fourth Tuesday of each month.
Applications for the Utility Advisory Committee can be found online at:
http://www.cityoffortpierce.com/DocumentCenter/View/937/Boards-and-Committee-Application-New-or-Reappointment.
Completed applications must be returned by Friday, February 4th, 2022, to Fort Pierce City Hall, Office of the City Clerk, 100 N US Highway 1, Fort Pierce, FL 34954 or by email to lcox@cityoffortpierce.com. For additional information, call 772.467.3065.
To see a complete list of Boards and Committees, meeting days and times, and specific qualifications, visit https://www.cityoffortpierce.com/144/Boards-Committees.
About FPUA: Fort Pierce Utilities Authority is a municipal utility whose mission is "to provide our customers with economical, reliable and friendly service in a continuous effort to enhance the quality of life in our community." Fort Pierce is one of more than 2,000 communities in the United States served by a community-owned electric utility, and one of very few who also provide water, wastewater, natural gas, and Internet services. Public utility systems are owned by the people they serve. All benefits from our locally controlled utility remain right here in the community.