Cyber Security Analyst - FPUA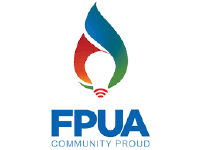 Responsible for overall cybersecurity guidance including, but not limited to, proposing, coordinating, implementing, training, and enforcing information systems security policies, standards, and methodologies for all FPUA business units and information systems including corporate internal and AMI networks, all SCADA systems and all managed public-facing services such as FPUA.com. Reports to the ITS Manager.
Must possess:
comprehensive knowledge of data security administration principles, methods, and techniques
strong functional knowledge of assigned application technology, architecture and technical infrastructure of information systems
strong knowledge of data loss prevention technologies, incident response and remediation, network security services, ethical hacking and vulnerability scanning, firewall and intrusion detection technologies
ability to provide expert guidance and directions for continuous improvement, performance and value for the SIEM/SOC platform for Information Security
strong project management skills and execution of multiple development projects
excellent verbal and written communication skills, as well as organizational skills
To view complete description and to apply
visit here
.