Deputy City Treasurer/Clerk - City of Tallahassee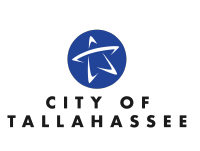 Job Specifications
For the complete job specification, listing major job functions and duties for this job classification, go to http://www.talgov.com/employment/hr-job-descriptions.aspx
Minimum Training & Experience
Possession of a bachelor's degree in accounting, finance, or a related business area and seven years of administrative and managerial experience; or an equivalent combination of training and experience. Three years of the required experience must have been in a supervisory capacity. Certification as a Financial Analyst (CFA) may substitute for one year of the required experience.
Necessary Special Requirements
An incumbent of this job classification will be required to file a financial disclosure statement with the Supervisor of Elections in their county of residence, in compliance with Florida Statutes, Chapter 112, Part III. Such filing is required within 30 days of placement in a covered position, annually thereafter by no later than July 1 of each year in which they serve in the covered position, and within 60 days of leaving the covered position.
Salary Range
$36.3487 to $83.4918/hourly. Hiring rate generally will not exceed $61.470400/hour
Driver's License Requirements
Must possess a valid Class E State driver's license at the time of appointment.
Additional Information
Special Preferences given to those with Certification as a CPA or CGFO
Veterans' Preference
Certain service members and veterans, and the spouses of the service members and veterans, will receive preference and priority, and certain service members may be eligible to receive waivers for postsecondary educational requirements, in employment and are encouraged to apply for the positions being filled. For information on who may be eligible for Veterans' Preference, go to http://floridavets.org/benefits-services/veterans-preference/, or call Human Resources & Workforce Development at (850) 891-8214 IMPORTANT: In order to claim Veterans' Preference, applicants MUST upload a DD-214 (and other documentation, as applicable) with their online application prior to the closing date of the job opening.
How To Apply
Click the Apply Now button below to Apply On-Line. Only On-Line applications will be accepted for this vacancy. Remember, you must complete all sections of the on-line application, including education and work history, even if you also submit a resume. If you need additional information about how to complete your on-line application, see our Application page at http://www.talgov.com/employment/employment.aspx

If you have a disability requiring accommodations,please contact the City's ADA Coordinator, in the Office of Diversity & Inclusion at 850-891-8950 or at TLHADA@talgov.com Monday through Friday, between 8 a.m. and 5 p.m., or TDD 711, at least 48 hours, (excluding weekends and holidays), prior to the application deadline.