Director Corporate Strategy - JEA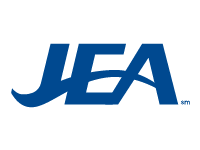 Provide governance, oversight, execution and support for JEA's strategic planning process, ensuring alignment to JEA's mission and values, executive priorities and long-term planning assumptions. Develops structure for and facilitates corporate business reviews focused on strategy implementation and performance. Leads development of JEA's long-term strategic plan, coordinating across the company to create and implement plans based on measure for success that support JEA's strategy.
Responsible for the development and facilitation of JEA's business planning process, working directly with the Leadership Team to ensure implementation of strategic plans.
Responsible for managing monthly Leadership and bi-weekly Extended Leadership Team meeting agendas as relates to discussion topics and strategic direction.
Responsible for the continued development and organizational penetration of JEA's three strategic corporate focus areas - Earn Customer Loyalty, Deliver Business Excellence and Develop an Unbeatable Team.
Develops, implements, and monitors strategic direction and business plans in coordination with the Leadership Team to achieve organization goals and objectives related to organizational process improvement.
Conduct research and partner with Leadership Team to understand industry trends; identify business growth and repositioning opportunities; analyze the value and risks of large capital investments; and shape JEA's long term strategic plan with a focus on best models and initiatives for municipal utilities.
Leads JEA's annual strategic planning process, provides periodic updates and communicates strategy throughout the organization.
Consults with business units to provide leading-edge concepts, programs, and initiatives, including process improvement opportunities.
Prepares Agenda Items and presentations for the JEA Board of Directors and stakeholder groups related to strategic initiatives.
Assists in preparation of operational and capital budgeting, analysis of revenues, operations, financial and accounting analyses of business terms/agreements and their impacts on JEA customers, regulatory requirements etc. in coordination with appropriate JEA teams.
Works effectively with process owners ensuring effective handoff procedures, practices and measurements.
To view complete description and to apply
visit here
.