Director, Digital Security - OUC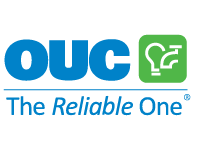 Job Purpose:
The Director, Digital Security provides strategic direction and operational leadership for all core Digital, Corporate Technology and Data Security services – including on premise and cloud technology, production services (data center, server and storage, network engineering, telecommunications and desktop technologies), support services (video-conferencing, productivity, client applications, and mobile), and security/cybersecurity (technical security, user provisioning). Provides thought leadership, highly skilled technical and information security expertise for the development and implementation of the information security program. Leads staff and projects, applying subject matter expertise, to ensure effective: system-wide security analysis; intrusion detection; standards and testing; risk assessment; awareness and education; and adherence to policies, standards and guidelines. Identifies, corrects, contains, and mitigates cyber-security threats. Owns processes for all ongoing activities related to the availability, integrity and confidentiality of customers, business partners, employees and business information, in compliance with the organization's information security policies. Proactively works with business units to implement practices that meet defined policies and standards for information security.
To view complete description and to apply
visit here
.