Director of Regulatory Affairs - Fort Pierce Utilities Authority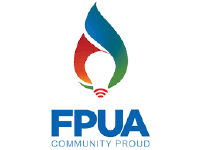 GENERAL DESCRIPTION: As a member of the Senior Leadership team, this position has direct oversight and administrative responsibility for Risk Management, Contract Management, Procurement/Purchasing, Human Resources, Records Management and Safety. Directs company operations with significant responsibility for organizational compliance to the laws and regulations that pose the greatest legal and operational risk to FPUA. Performs a variety of complex, technical and strategic functions including input for business and strategic planning, setting goals for individuals and department managers, as well as collaborating with colleagues across all levels of the organization to implement policies and procedures, system design and process improvements. Works with other leaders to improve and implement best practices, promote operational efficiencies, and reduce legal, regulatory and compliance risk throughout the organization. Ensures compliance with all applicable laws and regulations, as well as Board approved policies and procedures. Reports to the Director of Utilities.
ESSENTIAL MINIMUM EDUCATION AND EXPERIENCE: Graduation from an accredited college or university with a Master's level degree in Law (J.D.), Business Administration, Public Administration, Human Resource Management or other closely related field. Ten (10) years of progressively responsible management experience at the Director level in the planning, activities, and operations of Risk Management, Procurement, Human Resource and Safety administration. Five (5) years of contract management experience required. When considering new job applicants, a comparable amount of training and experience may be substituted in lieu of some of the minimum qualifications.
ESSENTIAL PHYSICAL SKILLS: Agility and ability sufficient to personally visit and inspect facilities in remote & difficult access locations. Regularly operates motor vehicle for travel to various sites & unit locations; operates computer, telephone, and standard office equipment. Employee is regularly required to walk, stand, sit, talk, and hear; uses hands to finger, handle, feel, or operate objects, tools, or controls, and reach with hands and arms as in picking up paper, files, and other common office objects. Employee may periodically lift and/or move objects weighing up to 30 pounds such as books, equipment, supplies, etc. Vision and hearing at or correctable to normal ranges. Reasonable accommodations will be made for otherwise qualified individuals with a disability. Temporary modifications to provide reasonable accommodations do not waive any essential functions of the job requirements.
ENVIRONMENTAL CONDITIONS: Works primarily indoors in air-conditioned environment, but visits to various indoor and outdoor job sites and work locations within the City and County are expected.
To view complete description and to apply
visit here
.