Director of Utility Support Services - Fort Pierce Utilities Authority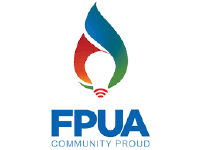 GENERAL DESCRIPTION:  As a member of the Senior Leadership team, responsible for the overall direction of Customer Service, Information Technology Services, FPUAnet, Facilities, Warehouse, Fleet and the Manatee Observation and Education Center (MOEC) of Fort Pierce Utilities Authority (FPUA).  Manages and plans for the ongoing reliable, efficient and cost-effective operations of residential and commercial customer services; billing and cashiering; innovation of FPUA's network and systems services for computing, telecommunications and infrastructure; maintenance, coordination, security, and care of buildings and space; maintenance and control for warehouse inventory materials and vehicle fuels; and non-profit wildlife observation and nature education center.  Responsible for effective, timely, clear and concise written and oral communications of company business. Demonstrates strong ethical, professional and service-oriented leadership and interpersonal skills.  Accountable for administering FPUA Board approved policies and procedures, fair and timely employee evaluations for all employees and the professional development of employees within incumbent's direct and indirect supervision.  Reports to the Director of Utilities.
ESSENTIAL MINIMUM EDUCATION AND EXPERIENCE:  Graduation from an accredited college or university with a Bachelor's degree in Engineering, Business Administration, Information Systems Technology or related field.  A Master's degree in Engineering, Business or Public Administration is desirable.  Ten (10) years of progressively responsible managerial experience in the planning, activities, and operations of Customer Service and Information Systems, including five (5) years in a supervisory capacity.  When considering job applicants, a     comparable amount of training and experience may be substituted in lieu of some of the minimum qualifications.
ESSENTIAL PHYSICAL SKILLS:  Sedentary work that involves sitting most of the time with some walking and standing.  Occasional moderate lifting and carrying (15 to 44 pounds); reaching above shoulder; use of fingers, both hands required; good near vision and hearing (with or without aid); frequent use of personal computer and performance of routine keyboard operations; use of other office equipment.  Must be able to clearly communicate orally on telephone and in person.  Reasonable accommodations will be made for otherwise qualified individuals with a disability.  Temporary modifications to provide reasonable accommodations do not waive any essential functions of the job requirements.
ENVIRONMENTAL CONDITIONS:  Works primarily indoors in air-conditioned environment.  However, visits to various job sites in the City and County are expected.
To view complete description and to apply
visit here
.