Electric Line Worker III - City of Alachua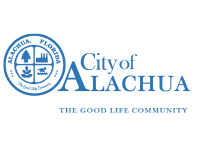 GENERAL PURPOSE
This position is senior-level, skilled work in the construction, maintenance, repair and troubleshooting of overhead and underground electrical distribution lines in accordance with standards of the trade. Work is performed under the general supervision of the Electric Line Crew Foreman.
MAIN JOB TASKS AND RESPONSIBILITIES
Constructs, maintains, repairs and troubleshoots electrical overhead and underground distribution and transmission systems including stringing wires, setting poles and anchors, and handing transformer, lightning arresters, cutouts, crossarms and insulator.
Work is frequently performed with high voltage lines and under unfavorable weather conditions requiring skill and care to protect the employee's life and the lives of others.
Work may also require installation and maintenance of municipal, commercial and residential electric service.
Work is subject to inspection while in progress and upon completion for quality standards of the trade and adherence to safety precautions.
Installs, repairs and troubleshoots a step-down transformer bank, installs pole and pad-mount transformers.
Climbs poles to construct, replace, repair and troubleshoot power lines; arresters, lights, transformers, capacitor switches, breakers, cross-arms, t-brackets, and other distribution and transmission equipment.
Installs and troubleshoots primary metering and installs 3-phase service and ground wires and cutouts.
Installs and troubleshoots "C.T.'s" and "P.T.'s" with instrument metering.
Locates trouble in primary and secondary lines replaces fuses and clears trouble in lines and circuits.
Operates heavy motorized equipment used in construction and maintenance of electric overhead and underground systems.
Works in accordance with and assists in enforcing safety rules and regulations.
Places and replaces underground conductors. Sets pad-mounted transformers and clears short circuits in lines.
Responds to trouble calls on the electric system.
Maintains equipment, tools, and trucks.
Teaches and instructs apprentice and lineman.
Performs job briefing and lays out job schedule.
Capable of leading crew in absence of Electric Line Crew Foreman.

Performs other related duties as required/assigned.
To view complete description and to apply
visit here
.