Electric Lineman II - City of Williston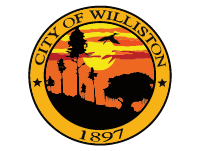 The City of Williston is accepting applications for the position of Electric Lineman II Grade 18, $27 .55 hourly rate is starting pay. High school diploma required.
JOB DESCRIPTION: This is a highly skilled, labor intense and hazardous position that requires individuals to work outdoors and perform electrical work relating to overhead and underground electrical facilities in a variety of voltages from 110 to 230,000 volts. This position normally reports to a Line Crew Supervisor or serves as the Line Crew Leader.
MINIMUM QUALIFICATIONS:
High School graduate or General Equivalency Diploma. Six-year experience in construction and maintenance of overhead and underground transmission and distribution power systems. Successful completion of related electrical courses (apprentice program) or equivalent combination of training and related experience.
Valid Florida Driver License. Must obtain a valid Florida Commercial Driver's License within 6-month probationary period.
To view complete description and to apply visit here.