Electric Planning Specialist - Lakeland Electric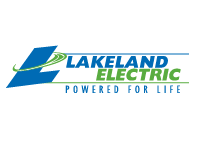 GENERAL DESCRIPTION OF CLASS
This is responsible professional work in the planning, engineering and analysis area of the City's electric utility. Employee in this classification is responsible for the performance of personal computer applications, planning, forecasting, marketing and rate studies for future expansion and improved operation and financial stability of utility systems. Assignments usually define the scope of the work to be performed and afford opportunity for independent judgment in planning details of the work and in making technical decisions. Technical assistance is provided during the course of assignment and work is checked during progress and evaluated upon completion by an administrative superior. Technical supervision may be exercised over lower-level technical personnel.
To view complete description and to apply
visit here
.