Electric System Operator - City of Ocala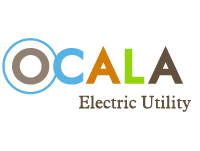 Description
This is a highly technical position responsible for the daily operation of the electric utility system and dispatching of line crews using SCADA (Supervisory Control and Data Acquisition) and radio systems on a rotating shift basis. The position troubleshoots and evaluates system conditions and dispatches crews to resolve service problems.
Examples of Duties
Monitors status and operates electrical system using SCADA computers and other programs to diagnose electric problems or respond to customer complaints.
Administers and directs switching and tagging operations and restoration of the distribution system, transmission lines, and substations following system disturbances by use of the SCADA system.
Coordinates daily work efforts such as switching and tagging, issuing work tickets, coordinating trouble crew assignments, and responding to power outage complaints and related activities.
Keeps detailed records on daily activities, such as outages, schedules, timesheets, loading, interruptions, and switching.
Uses the SCADA, OMS (Outage Management System), Automated Callout System, and IVR (Interactive Voice Response) programs in the daily operation of the electric system.
Dispatches service crews, line crews, and substation personnel as required and coordinates restoration efforts.
Performs administrative and routine office tasks such as typing, emailing, phoning, copying, maintaining files, etc.
Communicates with other employees, agencies, and the general public politely and clearly in person, by radio, telephone, and written communications.
This position requires the employee to be capable of working a shift by themselves within (12) months of employment.
Ability to read, understand and use electrical symbols, maps, and circuit diagrams, as well as equipment and operations manuals to restore service and operate the power system.
Writes and executes switching orders and issues clearances on lines and substation equipment in a manner that will ensure the safety of personnel and equipment.
Ability to distinguish color.
Maintains accurate records of facilities and equipment status changes by updating computer maps in the OMS schematic one-lines, etc.
Availability during emergencies is required.
Perform any other related duties as required or assigned
To view complete description and to apply
visit here
.