Electric Systems Engineer - Protection & Control – JEA
Date posted
February 20, 2023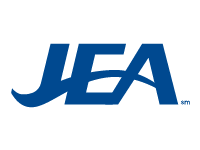 POSITION SUMMARY:
Applies broad knowledge of principles in a specific area.  Independently evaluates, selects and adapts standard techniques, procedures and criteria.  Acquires general knowledge of principles and practices of related fields, able to function on multi-discipline teams.  Capable of planning and leading a major project or working on several projects of moderate scope.  Responsibilities include planning and designing complete projects, systems, components or processes. Able to plan, design and conduct experiments, analysis and interpret results.  Receives limited supervision on assignments, may receive guidance when necessary or when using modified techniques or unconventional approaches.  Responsible to assign and direct work of others as assigned and coordinate work with other internal and external stakeholders as required.  Prepares for the manager project scopes, schedules, budgets, assignments and communications regarding specific assignments and projects.
IMMEDIATE MANAGER:
Varies by functional area/department.

SUPERVISION/DIRECTION RECEIVED:   Limited Supervision                                     

KNOWLEDGE, SKILLS & ABILITIES:
Knowledge of:
JEA policies, procedures and practices.
Engineering concepts, principles, practices, methods and standards associated with utility projects.
Common sources of engineering information.
Federal, state, local and industry laws, regulations and permitting requirements.
Project management techniques and contract administration.
Principles and application of safe work practices.
Process improvement methodologies.
Financial aspects of the projects such as budgets, cash-flows, estimates and funding processes.
Skill in:
Performing original design tasks including preparation of plans, drawings, specifications, maps and cost estimates.
Project management including planning, scheduling and leading all phases of complex utility projects in a specific discipline and assigned functional area.
Conduct engineering assessments including identifying, analyzing and recommending engineering alternatives if required.
Proficient in operating and able to train others in the computer aided engineering design and analysis programs and tools utilized in the utility.
Accurately maintaining and archiving project documentation.
Preparing requests for proposal (RFPs) for engineering and construction services and equipment, able to analyze responses and suggest best award options.
Administrating contracts, interpreting field documents and insure proper construction through inspections for moderately complex utility projects.
Operating standard office equipment and using required job specific software applications.
Ability to:
Effectively coordinate and work with others.
Apply more complex and subtle aspects of the applications of engineering related laws, policies, regulations, procedures, and standards.
Discern and communicate problems effectively to others.
Prioritize multiple projects and meet project deadlines.
Enforce safety rules, encourage safe work practices and correct unsafe working conditions and behaviors.
Establish and maintain effective working relationships with others at all organizational levels.
Train and mentor others in engineering, project management or other related aspects of the functional area.
Communicate effectively, both orally and in writing.
To view complete description and to apply
visit here
.