Electric Utility Engineer I/II/III - City of Tallahassee
Date posted
August 14, 2023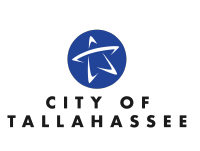 The City of Tallahassee – Electric & Gas Utility has an immediate engineering opening within its Electric System Integrated Planning office. Applications are being sought for engineering candidates at any level, with a preference for a candidate with background in Alternative/Renewable Energy, Transmission Planning, and/or Computer Modelling/Simulation. The minimum requirements for each level are outlined below.
ABOUT TALLAHASSEE
Tallahassee is a vibrant City that is home to Florida's state government, two major universities – Florida State University and Florida A&M University, as well as one of the largest community colleges in the state – Tallahassee Community College. Centrally located in the panhandle, Tallahassee is only hours away from white sandy Gulf beaches, Walt Disney World, and the Atlantic Ocean. Tallahassee has one of the top parks and recreation departments in the country and was named an All American City twice. Leon County Schools were recognized by the Florida State Board of Education as an Academically High Performing District for the second year in a row.
Tallahassee's Electric & Gas Utility provides reliable electric service to over 125,000 customers in a 221 square mile service territory that includes both the City of Tallahassee and portions of the unincorporated areas of Leon County. A full service vertically-integrated electric utility, Tallahassee has 725 MW of generation located at three sites, 60MW of solar under a Purchase Power Agreement, 224 miles of transmission (115kv & 230 kv), 28 substations with two more in engineering, and 3,631 miles of distribution. The City's Electric Utility is registered as a Balancing Authority, Transmission Owner/Operator, and Generation Owner/Operator under the NERC Reliability Standards.
Tallahassee Electric has been recognized nationally and regionally for its strong performance. These recognitions have included the APPA E. F. Scattergood Award (twice in the past ten years), three APPA DEED Energy Innovator Awards, FMEA Safety Award, six-time APPA Reliable Public Power Provider at the Gold level, APPA Smart Energy Provider designation, and Power Magazine naming the City's Hopkins Generating Plant one of the Top Six Gas Fired Power Plants in the World.
SCOPE OF RESPONSIBILITES
This position provides engineering support for the System Planning team. This engineering support includes conducting studies related to planning of generation, transmission, and alternative/renewable energy facilities, and supports the City of Tallahassee's 2035 and 2050 Clean Energy goals. Depending upon the level of engineering experience, the responsibilities for this position will range from acting as a project manager and lead, including potential supervisory responsibilities (III level) to an entry level engineer (I level).
EDUCATION, SKILLS, KNOWLEDGE, EXPERIENCE and REQUIREMENTS
The ideal candidate will have the following experience:
Engineer I: Bachelor's degree in engineering, preferably electrical engineering.
Engineer II: Bachelor's degree in engineering, preferably electrical engineering, and two years of electric utility experience. A master's degree in engineering may be substituted for one year of the required experience.
Engineer III: Bachelor's degree in engineering, preferably electrical engineering, and five years of electric utility experience. A master's degree in engineering may be substituted for one year of the required experience.
Desirable Skills:
Experience with computer models for the simulation of physical operations.
Experience with technical project management, including engineering economic analysis of project alternatives.
Knowledge of alternative/renewable energy technologies, transmission systems, energy storage systems, and electric utility operations.
Ability to effectively communicate technical information to a non-technical audience.
Individuals in these classifications are:
Considered essential employees during emergency/storm events and must be able to work 16 hours per day for extended periods of time and may be required to be away from their family.
Must be available to serve on-call and are subject to having to work outside of their assigned shift/schedule to meet operational needs.
HOW TO APPLY
A completed City of Tallahassee employment application is required. A resume may be attached to the application but will not be accepted in lieu of a completed application. Applicants must apply on-line via the internet at https://www.talgov.com/employment/employment.aspx. If you have any questions, please contact the Human Resources Department at (850) 891-8214
COMPENSATION
The City of Tallahassee offers competitive salary and benefits. In addition to competitive salaries, the City offers a full slate of benefits for its employees including a defined benefit pension plan, City contribution to a 401K plan, cafeteria style benefit offerings including Flexbucks, 12 paid holidays, personal leave, sick leave, and catastrophic leave.
The City of Tallahassee is an Equal Opportunity and Veteran's Preference Employer.
If you have a disability requiring accommodation, as defined by the Americans with Disabilities Act, please contact the City's ADA Coordinator, in the Office of Diversity& Inclusion at (850) 891-8950 or at TLHADA@talgov.com. Preference will be given to veterans and spouses of veterans in accordance with Florida Statues 295.085.