Electric Utility Lineman - City of Winter Park
Date posted
August 28, 2023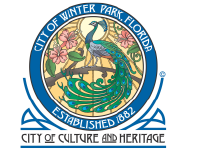 GENERAL PURPOSE:
The Electric Utility Lineman performs responsible construction and maintenance work for the City's Electric Utility Department. This position accomplishes a variety of routine and complex functions associated with the construction and maintenance of all overhead and underground electric facilities, including work in vaults and manholes. This work is performed under intermediate supervision – the incumbent performs a variety of routine work within established procedures and receives detailed instructions on new projects and assignments; work is reviewed periodically through observation and accuracy of results achieved.
Examples of Duties
ESSENTIAL FUNCTIONS:
NOTE: The omission of an essential function does not preclude management from assigning duties not listed herein if such functions are a logical assignment to the position or to reasonably accommodate individuals with disabilities.
Construct and repair overhead and underground distribution lines and equipment, safely and efficiently.
Perform work on energized and de-energized lines and equipment up to 7200 volts.
Respond to callouts and communicate the need for additional resources in a timely manner.
Respond to emergent after hours work and safely troubleshoot and repair all distribution circuits and equipment.
Perform other work as assigned.
To view complete description and to apply
visit here
.