Electric Vehicle Charging Infrastructure: Phase 2 Now Open
Date posted
November 11, 2020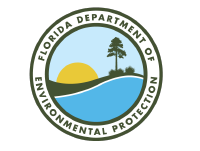 The Florida Department of Environmental Protection announced a second and final competitive grant funding opportunity for electric vehicle charging infrastructure (EVCI) using funds from the Volkswagen Settlement. Funds are available for Level 3 (DC fast) charging near interstate highways I-10, I-95, I-75 and I-4. The department intends to fund approximately 32 charging station sites along these evacuation corridors and allocate remaining funds for projects from unawarded EVCI Phase 1 and EVCI Phase 2 applications. Each site will be eligible for up to $500,000 in grant funding, and cost-share requirements may apply. Applications are due to the department's Division of Air Resource Management by Jan. 8, 2021, at 5:00 p.m. Eastern time.
The Request for Applications (RFA), which includes information on project eligibility and instructions for how to apply, is available on the department's Volkswagen Settlement webpage. The RFA is also available through the Vendor Bid System. The department's grant solicitation number for this RFA is EVCI-RFA-02.
For more information, please follow the instructions in Section 1.7 ("Grant Administrator") of the RFA. If you are hearing or speech impaired, please contact the agency using the Florida Relay Service, 1-800- 955-8771 (TDD) or 1-800-955-8770 (Voice).