Electrical Distribution Engineer - City of Lake Worth Beach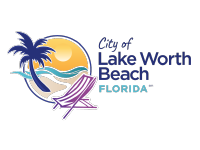 Under the supervision of the Distribution Engineering Manager (DEM), the Electrical Distribution Engineer (EDE) is responsible for ensuring that system designs and upgrades include features designed to yield improved reliability of all equipment/systems for all the Lake Worth Beach Electric Utility's Distribution System. The EDE is tasked with providing the design of Overhead and Underground Residential Distribution (URD) for Electric Distribution Facilities in support of The City of Lake Worth Beach Electric Utility Department strategic initiatives.
In cooperation with Transmission & Distribution (T&D), System Operations (SysOps), and other departments the EDE will participate in and help the utility's efforts to improve reliability not only through improved suggestions to the line department management and field crews but also in capital project definition including design, commissioning, and implementation processes. Additionally, this position will require technical knowledge and/or interest of digital applications for modeling, designing, and system improvement.
ESSENTIAL DUTIES AND RESPONSIBILITIES:
Participates in onsite Distribution Design of Overhead and Underground Electric Distribution projects, project deliverables and activities
Provides technical assistance to the Distribution Department as required
Develops project objectives and plans conferring with management using Microsoft project and excel.
Under the supervision of the DEM completes technical distribution projects
Designing, implementing, and/or maintaining digital distribution equipment such as automated capacitor banks, sectionalizing devices, and other smart equipment in coordination with protection and control group.
Attending meetings with management/and with contractors
Contributes to team effort by accomplishing related results as needed
This person must be able to work collaboratively with other members of the City of Lake Worth Beach staff, technology providers and contractors
Ability to work independently and as part of a team depending on the assignment or situation
Strong analytical and critical thinking, with the ability to identify opportunities that can improve efficiency
Working knowledge of the planning, design construction or operation of utility scale electric distribution systems
Working knowledge of preventive and predictive maintenance best practices
Coordinates and interfaces with other departments, construction, Transmission & Distribution (T&D), department planners, vendors, and contractors
Learns, interprets, adheres to and enforce company policies, i.e., Safety, Line Extension and the National Electric Safety Code
Other duties as assigned.
To view complete description and to apply
visit here
.