Electrical Distribution Engineer - City of Lake Worth Beach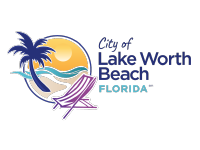 Job Description:
Under the supervision of the Distribution Engineering Manager (DEM) the Electrical Distribution Engineer (EDE) is responsible for ensuring that system designs and upgrades include features designed to yield improved reliability of all equipment/systems for all the Lake Worth Beach Electric Utility's Distribution System. The EDE is tasked with providing the design of Overhead and Underground Residential Distribution (URD) for Electric Distribution Facilities in support of The City of Lake Worth Beach Electric Utility Department strategic initiatives.
In cooperation with Transmission & Distribution (T&D) substation, System Operations (SysOps), and other departments the EDE will participate in and help the utility's efforts to improve reliability not only through improved suggestions to the line department management and field crews but also in capital project definition including design, commissioning, and implementation processes.
To view complete description and to apply
visit here
.