Electrical Engineer - Beaches Energy Services
Date posted
September 18, 2023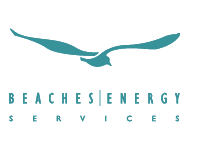 JOB SUMMARY
This position performs difficult professional work in the design, planning, and maintenance of an electric transmission and distribution system; does related work as required. Work is performed under the regular supervision of the Electrical Engineering Supervisor.
ESSENTIAL JOB FUNCTIONS
Plans and designs electrical distribution and transmission systems, substations, underground services, etc.
Performs engineering analysis of electrical transmission and distribution systems.
Prepares work orders and detailed drawings of system construction and extensions.
Prepares and maintains accurate records and files.
Determines optimum system loading and load distribution.
Coordinates electrical utility functions with other utilities.
Assists with the acquisition of real estate, easements, etc.
Designs the installation of electrical transformers, switch configuration, etc.
Participates with and assists consultants with system design and installation.
Assists with resolving customer problems.
Meets with contractors, builders, and owners in planning the design of electrical service for their projects.
Reviews new electrical plans from developers, consultants, and engineers.
Inspects and manages on-going projects.
Designs electrical distribution system extensions and modifications.
Assists with staff training program.
Performs related tasks as required.
To view complete description and to apply
visit here
.